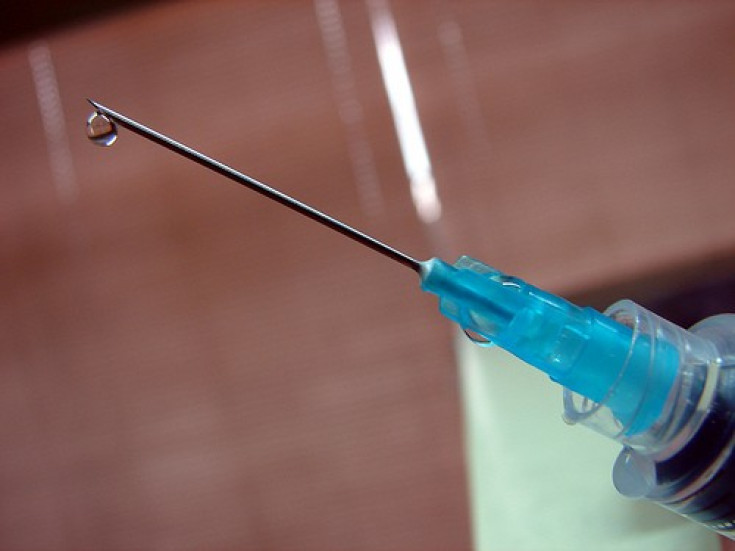 Children dying from meningitis B has led to a surge in parents in the UK seeking out vaccines from private medical facilities. The NHS vaccination programme is currently offered only to newborn babies, but campaigners are calling for the government to make it available to older children too.
The Lanes Medical Practice in London bought extra doses of the meningitis B vaccine from the Norwegian government to meet rising demand. "We couldn't cope with the volume of calls. On one day we received two and a half thousand emails," practice manager Helen Probert told Sky News.
It costs around £400 to have the vaccine through private health care. Steve Dayman, founder of Meningitis Now, is due to appear in front of a panel of MPs to give evidence in support of raising the age of the vaccination programme. "The vaccine should have been offered to children up to age five. It's a shame parents are being forced to pay for it," he was quoted as saying.
Parents have also set up an online petition demanding that the NHS change its decision. Support for the campaign surged following the death of two-year-old Faye Burdett, The Sun reported. Her parents, Jenny and Neil Burdett released Faye's photos just hours before her death, making headlines across the UK.
The petition has been signed by more than 800,000 people. Among supporters are Matt Dawson, whose two-year-old son was hospitalised after getting the disease earlier this year. Dawson brought up the topic in Parliament, asking the government to widen the immunisation programme to include older children too.
The health department says the move would not be cost effective. The department also said that its priority is to immunise the most vulnerable. A spokesperson said: "We understand people's concerns and all vaccination programmes are kept under constant review but we have to be guided by the very best scientific advice."