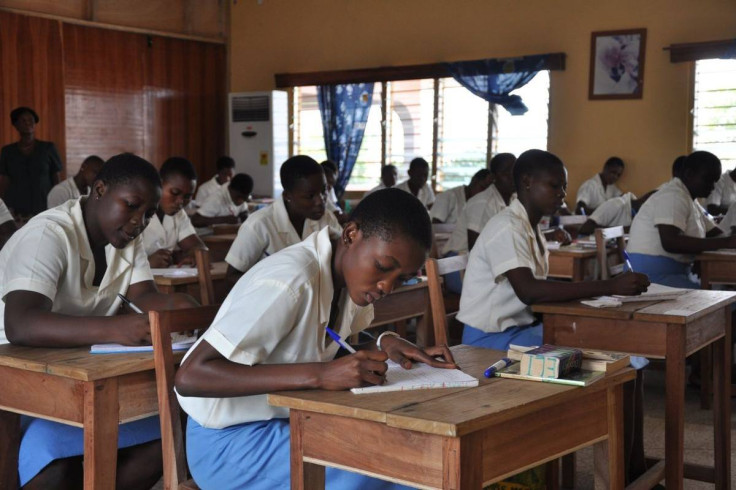 Schoolgirls in Ghana have been banned from crossing a river when they are menstruating by a "powerful river god".
Girls living in the Upper Denkyira East district in Ghana's central region have been told they must not cross the River Ofin, which serves as a boundary with the Ashanti region, when they are on their periods.
The ban has supposedly been imposed by a river god.
The directive, which also bars women from crossing the river on Tuesdays, has outraged human rights activists, who say that many girls will miss out on an education as they need to cross the river to get to school.
In 2004, hundreds of women could not vote in a by-election because it was held on a Tuesday.
Unicef's menstrual hygiene ambassador Shamima Muslim Alhassan told the BBC that the ban violates girls' rights to education.
"It seems the gods are really powerful aren't they?" she said. "Sometimes I think that we need to ask for some form of accountability from these gods who continue to bar a lot of things from happening, to account for how they have used the tremendous power that we have given them."
One in ten girls in Ghana do not attend school because they are menstruating, according to Unicef.
The World Bank estimates that 11.5 million women in Ghana lack appropriate hygiene facilities.
Sarah Carson, Global Campaigns Manager at children's rights charity Plan International UK, told IBTimes UK that the ban "is another example of how girls across the world are stigmatised against and shunned from society for having something as natural and normal as a period."
"The ban in Ghana will have serious consequences for girls, making it harder for them to access schools. Prior to this ban, it was estimated that one in 10 girls in the region didn't attend school because they were on their period and this move will lead to even more girls missing out," she said.
Ghana's Central Regional Minister Kwamena Duncan said he would coordinate with the minister of the Ashanti region to find a solution. He suggested that classrooms may be constructed on the other side of the River Ofin to avoid girls having to cross it and offend traditional authorities.