Mental Health and Asylum: 'Public Must Realise How Horrible Detention Centres Are'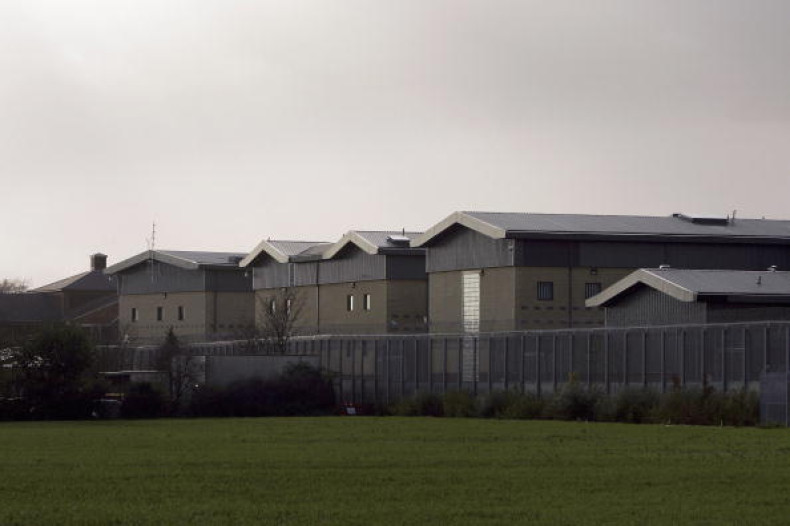 The provision of mental health services inside the UK's immigration detention centres is dire, with documented violations of human rights and a system that creates and worsens problems in those most vulnerable and at risk.
As a result, psychiatrists have penned an editorial pointing to the inadequate provision of mental health care within detention centres, along with "systematic failures" that "prioritise deterrence over protection".
C, an asylum seeker who was detained for three years, has first-hand experience of mental health services within these centres. Too traumatised by the past to discuss how and why he came to the UK, C – whose name has been changed for anonymity – told IBTimes UK about what it is like being held by immigration.
"People die in detention and for what reason? For lack of care. They commit suicide. They don't have hope. They decide it's the only way out. I resorted to it because of my depression and what I had been through. Detention centres are not a good place for people to stay. People need to realise how horrible it is and the damage it causes."
It is estimated that over 30,000 people were held in detention centres across the UK last year, with 3,000 people detained at any one time.
Many of those arriving have fled abuse and persecution, making them particularly vulnerable to mental health problems, such as depression, anxiety and post-traumatic stress disorder.
Previously, guidelines stated that people with mental health problems should only be detained under exceptional circumstances. However, there was a shift in policy, meaning that people with mental health needs could be detained as long as they could be managed to a "satisfactory" level.
Professor Cornelius Katona, Medical Director at the Helen Bamber Foundation (a London-based human rights charity) and the Royal College of Psychiatrists' lead on asylum mental health, who acted as an expert in one of six cases deemed inhumane and degrading, told IBTimes UK: "I don't think it's unfair to say the Home Office's view would be that most people with mental health problems can be satisfactorily managed in detention.
"Our view in the Royal College of Psychiatrists is that people with mental health problems cannot be satisfactorily managed in detention, partly because detention itself has an adverse effect on pre-existing mental health problems and partly because the whole notion of recovery and reintegration in the community goes against what happens in detention. The detention setting is not designed to be therapeutic for people with mental health problems."
When C first arrived in detention, he saw a nurse. If he wanted to see a doctor after that, he was asked to fill out a form and wait up to four weeks: "You don't get to say you want to be seen urgently. They ask if it's this pain or that pain, they give you paracetamol. You can't treat mental health problems with paracetamol."
C did not see a psychiatric doctor or nurse until after he had tried to take his own life several times. He was then put in touch with counsellors, who were not able to provide the care he required to cope with his depression. "The counselling I was receiving was not going deep down into what I was feeling or what was making me be the way I am." During his time in detention he began stammering – something he attributes directly to detention.
Both the counsellor and the psychiatric doctor said C could not be treated in detention. On two occasions, the doctor recommended he be moved out of detention, but this made no difference.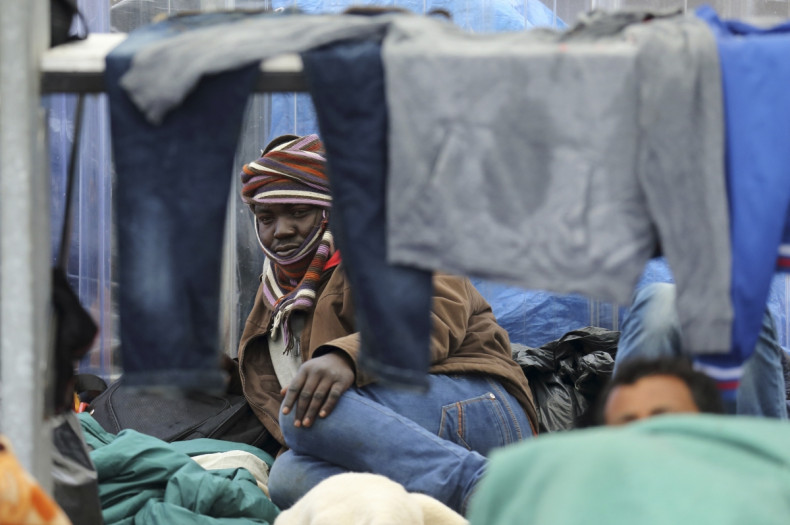 "The home office did nothing. They didn't care," C said. "They don't care about people. All they see is a bunch of people cast aside as numbers that they want to remove. It's like when you have sardines packed in together. That is how it is for those people and that is how [the Home Office] see people. Nobody has rights. Nothing you say counts."
Hugh Grant-Peterkin, psychiatrist and lead author on the letter published in the British Medical Journal, said asylum seeker vulnerability manifests in different forms. This coupled with cultural issues and the language barrier means the risk of mental health problems is high – the migration process itself can provoke problems.
"I think they are one of the least therapeutic environments – the quality of care has consistently been proven by the courts to be not just a bit below par, but actually degrading and inhuman treatment – leaving people in extremely distressed psychotic states without treatment."
Grant-Peterkin added that one of the major issues is ignorance regarding symptoms of mental health problems within detention centres, coupled with an apparent unwillingness to provide training for those working with asylum seekers.
"It's really difficult because you've got language barriers, they're vulnerable and they're not often believed. The process of the Home Office is very much pretty aggressive scrutiny. I do think the stigma of mental illness is acute in these situations.
"We call for screening and training for people who work there, but I really think it's deeper than that and we need a cultural shift in attitude towards these people. In the current climate that's very difficult."
Along with the food, C said the worst things about being in detention is the loneliness, the boredom and not knowing when you will be released: "In prison, you know how long you're going to be there, in detention, you don't know how long you are in for – a year, two years, four years, five years."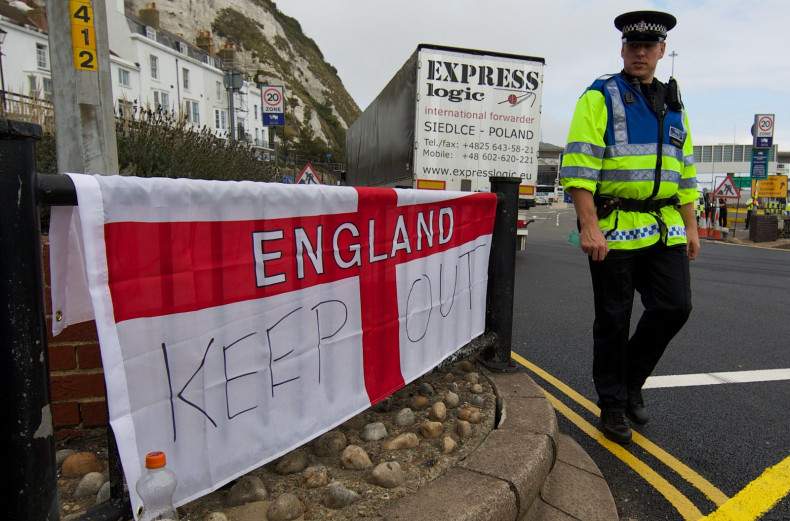 As well as experiencing the provision of mental health services first hand, C said he witnessed several cases of others being mistreated in detention: "Lots of people suffer from depression, it's everywhere. One man suffering from depression was going mental. He was asking to see a psychiatric doctor and the staff couldn't get him, or they didn't care to get him. He then started banging the door to get him to a doctor, but instead they took him to room 40. They took him to the block – segregation – it's like solitary confinement in prison. They treat people terribly.
"I've seen people, who because of their depression, because of the way they feel, they've slashed their throats. One man slashed his stomach open and his intestines came out. They took him to outside hospital and fixed him then brought him back to detention. Nothing happened."
C said he wants to know why the Home Office is so secretive about the goings-on inside detention centres: "They banned social network so you can't use Twitter or Facebook. You can't communicate with the outside world. The only thing you're allowed to do is look at your email if you have an email account.
"Sometimes you've got to ask why they don't allow people or journalists to come into detention centres with their cameras? What are they hiding? Why can't they provide pictures of what happens in there?"
The Home Office said it provides GP services at all its immigration removal centres, the same as is available in the community. All detainees are seen within two hours of arrival by a nurse and are referred to a doctor if it is deemed necessary: "Detention and removal are essential elements of an effective immigration system. Detainees' health and welfare is extremely important and we are committed to treating all those in our care with dignity and respect," a Home Office spokesperson told IBTimes UK.
"All individuals in our centres have access to free healthcare around the clock and mental health nurses are available if needed. Healthcare professionals are also required to report cases where it is considered that a person's health is being affected by continued detention.
"All immigration removal centres are inspected regularly by HM Chief Inspector of Prisons as well as the centre's Independent Monitoring Board."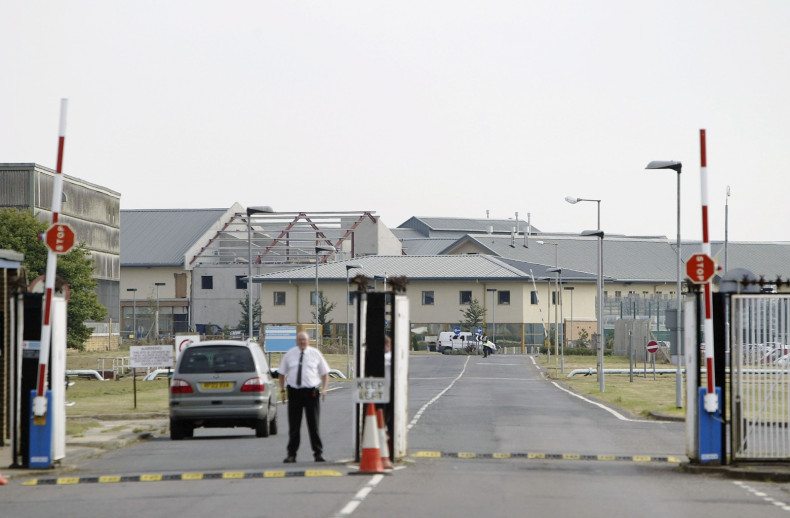 The spokesperson added that the provision of healthcare was transferred to the NHS from 1 September other than in two detention centres. They said allegations of misconduct are taken extremely seriously.
Many detention centres are run by private security companies, including G4S, Serco, GEO and Mitie. Now health care responsibility has moved to the NHS, some contracts will come up for tender – but what effect this will have is unknown.
Katona said he hopes mental health care will improve after being taken on by the NHS, but said he still expects the inherent problems to remain: "The problem is that the screening for mental health problems is relatively modest and a lot of people with mental health problems will not be detected by the processes that are there.
"There are some facilities in place – there are mental health nurses who work entirely in the detention centres and there's some in reach from the local NHS services, but it's thin on the ground."
He said language barriers will always prove problematic and the stress involved in the asylum process exacerbates mental health problems: "By and large people who make their way here with mental health problems feel very desperate and expect protection and care. What they don't expect is administrative detention, a process that is difficult to understand and often not explained as clearly as it might be.
"People with mental health problems often find it hard to tell their story, to disclose the difficult and painful things they might feel ashamed of, particularly if they've been subjected to torture with a sexual element. The combination of that sense of shame and defilement and having mental health problems can make it very difficult for them to tell their story clearly and consistently, particularly in the rushed setting of the detained fast track process and in the unexpectedly restrictive and – to them - prison-like setting of a detention centre."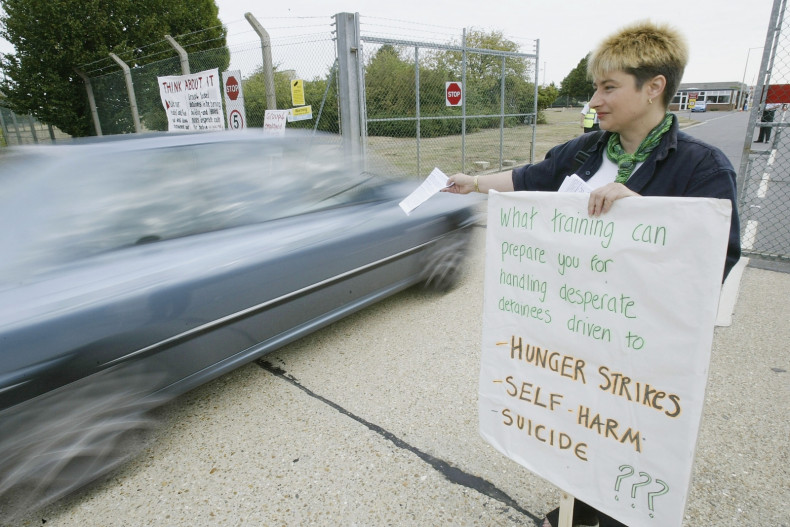 How long asylum seekers are detained is hugely variable in the UK. Unlike other countries that have set limits, people can be detained indefinitely and are often kept over a year and in some cases several years.
Katona said working in the centres is challenging for clinicians and that there is potential for conflict between what the Home Office requires, and what is in the best interest for the individual patient. The letter points out that it is important for medical professionals to avoid becoming complicit in the current system and work to protect asylum seekers and refugees.
"As far as mental health services are concerned, there's a paucity of consultant time, there's a paucity of dedicated beds for those who need in-patient care and - more fundamentally – the impossibility of providing community care in a detention setting because it's not the community.
"My personal view is that there's a fundamental paradox that these are people who are detained for administrative reasons, so there isn't a punitive or reparative component, but that despite this it is effectively impossible to provide satisfactory care in the detention centre context."
C was released from the detention centre in August and he is now receiving care in the community through a charity. He said he still struggles, but is now beginning to improve: "I'm just trying to live my life again. I'm still trying – it's not something I can just get better within a month ... [but] it's much better for me now I'm out."