The dawn rises on another year's celebration of the tearing down of the Berlin Wall. As part of the 25th anniversary, German Chancellor Angela Merkel, who grew up in then East Germany, said the fall of the wall "showed us that dreams can come true".
"We can change things for the better," she said. "This is the message for... Ukraine, Iraq and other places where human rights are threatened".
Peter Gabriel sang a version of David Bowie's Heroes, and 8,000 helium balloons perched on poles to match the height of the wall and stretching for 15km, were released one by one by to the sky.
A massive open-air party echoes the Berlin Wall demonstrations that took to the East German streets in 1989 crying "The Wall must go!".
But the hangover should jog everyone's memory that new European walls have taken the place of the Berlin monolith, effectively cementing the borders of "Fortress Europe" against all unwanted migrants in the name of empty sentences like "security" and "internal protection".
"These phrases are reminiscent of those the GDR [German Democratic Republic] once used," points out Josefina Salomon on the blog of Amnesty International, the human rights organisation that battled for the release of more than 5,000 political prisoners in the GDR until 1989.
Fortress Europe is made of real walls, just like the 7.5 mile-fence in the city of Melilla that separates Spain from Morocco. Thousands of African immigrants living illegally in Morocco try to enter Spain's enclaves of Melilla and Ceuta each year, hoping to reach Europe. Spain's Interior Ministry said 2,000 migrants have made it across Melilla's border fences in roughly 60 attempts this year.
The irony is that the fence started as a simple 2.5 metres tall structure that was then reinforced year on year by Spanish authorities, as Europe steadily closed in on itself.
A picture which is all too obviously emblematic shows African asylum seekers stuck on the razor wire fence behind white-clad golfers teeing off on an immaculately manicured golf course.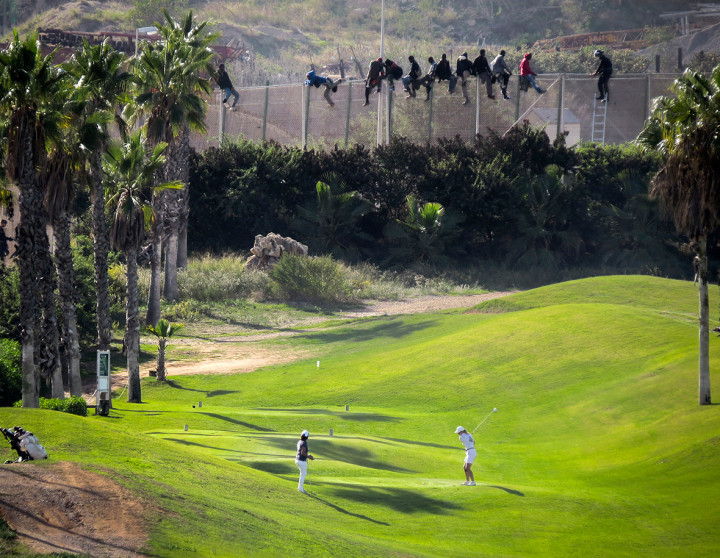 Mare Nostrum, Triton and Frontex
But Fortress Europe is also made of subtler, invisible walls. Last year 500 African migrants died off the coasts of Lampedusa, prompting Italian officials to launch Mare Nostrum, a sea and rescue operation that saved an estimated 138,000 people's lives.
Italian authorities were forced to shut down Mare Nostrum because it was unsustainable and replace it with a "border protection" operation named Triton and managed by Frontex, the European border agency.
In a Kafkaesque move, the UK recently indicated it was preferable to let illegal migrants drown than rescue them, for fear of encouraging an influx. It announced it would not support any future search and rescue operations to save migrants from the sea.
The new Foreign Office minister Lady Anelay said: "We do not support planned search and rescue operations in the Mediterranean," adding that the government believed there was "an unintended 'pull factor'".
"The government believes the most effective way to prevent refugees and migrants attempting this dangerous crossing is to focus our attention on countries of origin and transit, as well as taking steps to fight the people smugglers who wilfully put lives at risk by packing migrants into unseaworthy boats," she said.
Europe is the deadliest migrant destination in the world. In 2014 so far, 3,073 migrants have died in the Mediterranean Sea. The International Organisation for Migration estimated that since 2000, 22,000 people died during their journeys to Europe.
Refugees from across Asia and North Africa, including Afghans, Somalis and Eritreans are forced to take perilous, illegal routes to seek asylum in European countries that have generous policies towards them - such as Sweden. Stockholm announced in September 2013 that it would grant permanent residency to all Syrians seeking asylum. But it is almost impossible for them to reach the country without travelling dangerous routes or being stopped by border authorities.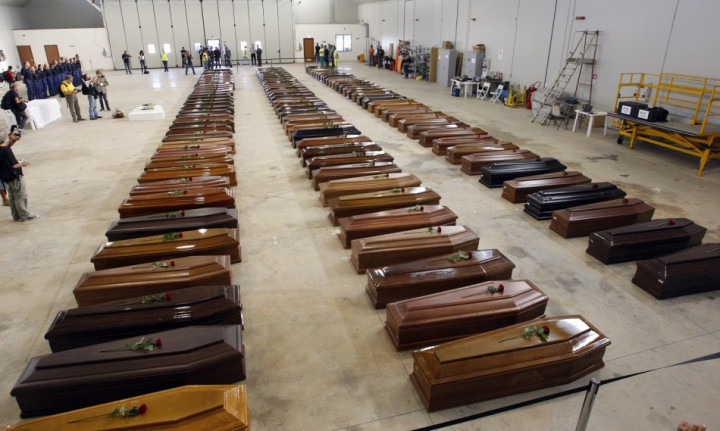 After they reach Europe, migrants are confined by the Dublin agreement, which states that an asylum seeker must stay in their initial country of entry. Obtaining a visa for Europe is almost impossible for people coming from Africa and the Middle East.
Countries such as Italy and Greece - which erected a 10km fence along its border with Turkey in 2012 - are criticised by human rights activists for their treatment of asylum seekers, but they complained that they are left alone in bearing with such a mass-scale problem.
Frontex's annual budget has declined from €94m to €89m, which is paltry compared to the €10m spent monthly by Italy for Mare Nostrum. As reported by Sarah Wolff on the LSE blog, a campaign called Frontexit has lobbied for the suspension of Frontex activities.
"Based on testimonies of migrants and an analysis of Frontex legal obligations regarding asylum-seekers' rights, such as the principle of non-refoulement, this NGO platform has rightly criticised the lack of progress on human rights and the opacity of the agency. Research has indeed shown that Frontex is suffering from a lack of legitimacy. It is also difficult to ignore the role played by the agency in the diversion of migration routes, making them more dangerous."
Wolff argues that Frontex must become a real European Corps of Border Guards "with more resources, independence and democratic control".
But it looks increasingly unlikely that divided European countries will agree on that.
On the Bride's side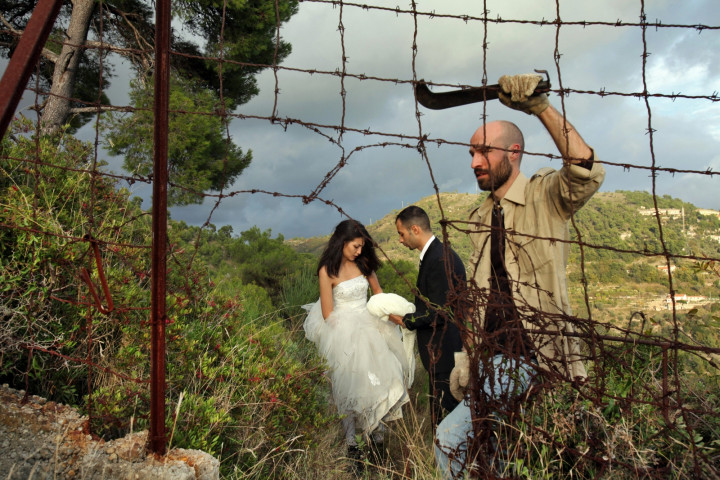 Sweden is the final destination country of an Italian film and project looking to defy European walls of security and fear of the foreigner fuelled by radical populist parties, such as Greece's neo-Nazi Golden Dawn and Nigel Farage's Ukip in Britain.
The film-documentary, entitled Io sto con la sposa (On the Bride's side) and entirely crowd-funded, follows the true journey of five Syrian refugees who stage a fake wedding to try and cross Europe without being stopped by border authorities.
It all started when Palestinian-Syrian asylum-seeker Abdallah Sallam met by chance Italian journalist Gabriele Del Grande, who runs the blog Fortress Europe and has been reporting from Syria since the start of the civil war. He heard him talking in Arabic to an Arabic poet, Nassiry, at Milan's Central Station and asked them about an unlikely direct train to Sweden.
Sallam was one of the survivors of the 11 October 2013 shipwreck, and was looking for smugglers to help him get to Stockholm.
"Thousands of people fleeing the war in Syria come every day to Milan via Lampedusa. Sometimes, we receive them before they leave for Sweden with the help of people smugglers. We wanted to help, but no one knew how to do that," Del Grande told France 24.
Finally, the journalist and a couple of friends conceived the wild idea of faking a wedding to dodge immigration authorities across Europe. The reasoning behind the idea was as crazy as do-able: who would ask for a bride's immigration documents? And the idea worked well.
During the journey, Del Grande risked arrest on the spot for aiding and abetting illegal immigration. They faced up to 15 years in prison if they were caught helping undocumented migrants crossing European borders illegally.
"In 1989, east Europeans showed that walls can be torn down. A quarter of a century on, we should cast our minds back to our own experience of the bitter consequences of war. We should meet refugees with a humane asylum policy instead of building new walls and possibly driving them to their deaths," writes Josefina Salomon.
The film, which was presented at this year's Venice film festival, will be screened at UCL on 19 November.