Mercedes Formula One boss Toto Wolff says that superstar driver Lewis Hamilton should learn how to lose with dignity following his defying off team orders at the recently concluded 2016 Abu Dhabi Grand Prix.
Hamilton who came into the final race of the season 12 points behind leader and teammate Nico Rosberg is reported to have repeatedly defied team orders during the race. The three-time champion reportedly disobeyed instructions from race engineer Pete Bonnington and executive technical director Paddy Lowe to increase his pace at the Yas Marina Circuit.
The team at Mercedes was concerned over the pace set by the Brit because of which Rosberg came under increased pressure from Vettel and the other drivers behind him. Such an attempt by Hamilton to allegedly ruin his teammate's chances brought a lot of criticism from both fans and experts with Wolff stating that Hamilton should not forget that Mercedes has provided him with a winning car over the past few seasons and that he needs to learn to show some dignity even in defeat.
"You need to win and lose with dignity. This is a mechanical sport. If they sat on the floor on the starting grid they wouldn't go far. This team has built them the best car over the last three years has made them win races and championships. This team has let them down on occasions, less occasions letting them down than the ones they can celebrate. This year, clearly Malaysia cost him the championship. It's clear," said Wolff as quoted by Fox Sports.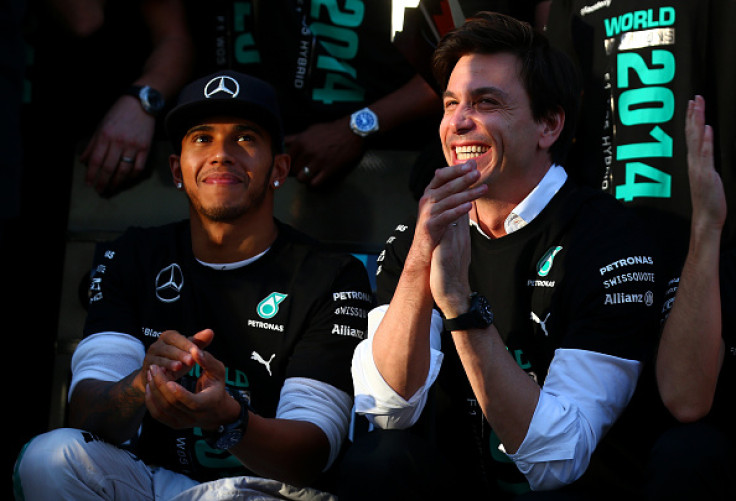 The 30-year-old's actions have not gone down too well with Great Britain's legendary racer Sir Jackie Stewart who criticised his fellow countryman claiming that he acts like "a little ballerina". Wolff, on his part, revealed that he is in two minds and is yet to decide whether the team will punish the driver for his behaviour.