Mercedes chief Toto Wolff claims that Lewis Hamilton has set a precedent by controversially defying team orders during Sunday's (27 November) 2016 Formula One season finale. The three-time world champion controlled proceedings at Abu Dhabi's Yas Marina Circuit and eventually sealed his 10th victory of the year, but was unable to prevent teammate Nico Rosberg from winning the title.
Knowing that his rival only had to finish on the podium to clinch his maiden championship crown, Hamilton repeatedly disobeyed instructions from race engineer Pete Bonnington and even executive technical director Paddy Lowe – a call from whom was described by Wolff as the "highest escalation we have" – to increase his pace as Mercedes became concerned that Rosberg was coming under real pressure from Ferrari's Sebastian Vettel, lapping quickly on fresher tyres, and both Red Bulls.
Hamilton's attempts to back Rosberg into the chasing pack, which certainly divided opinion and were subsequently labelled as "dirty tricks" by Vettel, ultimately proved futile as the German held on to secure second place for the fourth grand prix in succession and finish five points ahead in the final Drivers' Standings.
Such blatant insubordination has led to reports that Mercedes were considering disciplinary action against Hamilton, although Wolff appeared undecided after the race.
"I'm in two minds: one half of me says undermining a structure in public means you're putting yourself before the team – that's very simple," he said, according to Eurosport. "Anarchy doesn't work in any team or any company.
"The other half says it was his only chance of winning the championship at that stage and maybe you cannot demand a racing driver to comply in a situation where his instincts did not make him comply. It's about finding a solution to solve the problem in the future because a precedent has been set. Let me sleep over that and come up with a solution tomorrow."
Wolff insisted he would keep the issue internal, stressing that he was "not sure yet where my finger is going to point or the needle is going to go" between discussing a possible rule change or "the more harsh side if we feel the values were not respected".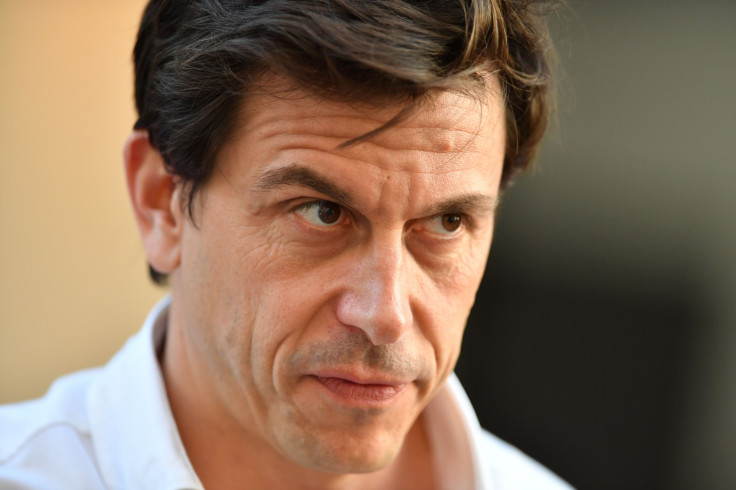 "Let us race," was an irate Hamilton's response to those requests to increase his speed and he remained insistent that he had done nothing wrong in his post-race press conference.
"I don't think I did anything dangerous today, or unfair," he said. "We're fighting for a world championship, I was in the lead of the race, so I control the pace. That's the rules. For me I'm in the position where I've had a lot of points lost during the season so I'm out there fighting, and I generally never try to do anything to harm the team. But we had already won the constructors' championship so today it was down to me and Nico, and the team still felt they needed to interfere.
"I don't know why they didn't just let us race. I knew being in the lead I was losing the championship, and there was never a moment I felt I was going to lose the race. I don't really have much to say to them to be honest. There was never a moment I felt I was at risk."