Brazilian Felipe Massa, who retired from professional racing after the season ending Abu Dhabi Grand Prix, has admitted that he will miss everything about Formula One as he gears up for life away from the race circuit.
Massa who raced for Williams, Sauber and Ferrari in a career spanning 15 years, took part in 250 Grand Prix races, winning 11 of them. The Brazilian was widely known as being legendary Michael Schumacher's teammate during his brilliant run in the formula one and played an integral role in helping Ferrari win the constructors championships in 2007 and 2008.
"I'm really proud to have been fighting up to the last lap of the race the same way I fought in the first lap of my career. I want to say thank you to everyone who has been with me all the way, racing together. Thank you to the fans and to Williams, who I will keep supporting in the future. Thank you to everyone who has been part of everything I have been through. I have finished my career with my head up, the same way I started my career", Massa said, as quoted by Khaleej Times.
"The Williams team is a big family. The most important thing is the racing, you don't have politics and for me, that's a big plus to be a part of this team. I will miss everything in Formula One. I will miss driving the most incredible car in the world."
The Williams team gifted the driver the car that he used in the Abu Dhabi Grand Prix, with the team replacing the title sponsor Martini with Massa's name on it. Despite being only 35-years old, Massa felt it was right time to call it a day as he does not want to tarnish his legacy.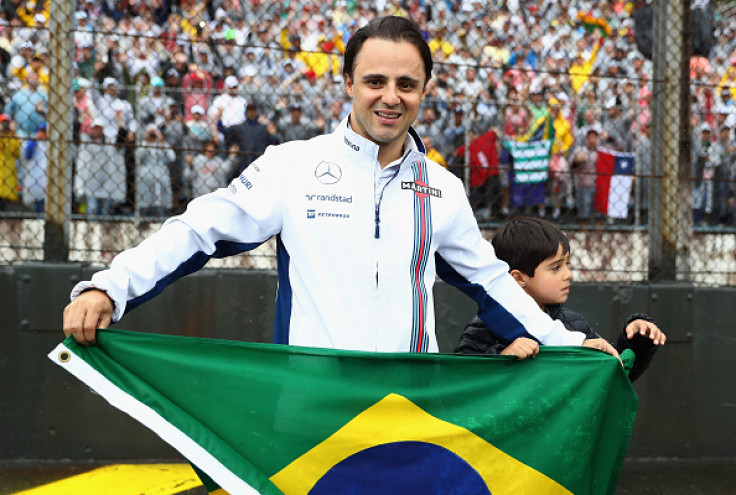 "You need to understand the right time and it is the right time. I'm really proud of my decision and I'm really proud for everything I passed through. And to be a part of this world is a big life experience", the Brazilian added.