Lewis Hamilton believes victory at the Canadian Grand Prix could be the turning point in the season for Mercedes after he trimmed Sebastian Vettel's lead in the Formula One drivers' championship to just 12 points. The Briton led from start to finish in Montreal to claim his third race win of the season as his Ferrari rival suffered a series of issues.
The German began on the front row but was overtaken by Valtteri Bottas and Max Verstappen before the first corner, where he suffered damage to his front wing. Vettel then picked up damage to his front wing but neither him nor the team noticed, meaning he missed the chance to pit under the early safety car which was deployed after Felipe Massa, Romain Grosjean and Carlos Sainz crashed out.
Vettel only came in once the race had restarted, forcing him into last place and leaving him with a daunting task to finish with any world championship points. The 29-year-old eventually clawed his way into fourth, earning himself 12 points, but could not prevent Hamilton from cutting his lead in the title race.
Hamilton meanwhile sailed to his sixth win at the Circuit Jacques Villeneuve – scene of his first F1 win back in 2007. After playing second fiddle to Ferrari for much of the season, the three-time world champion believes the tables have been turned ahead of the final 14 races of the season.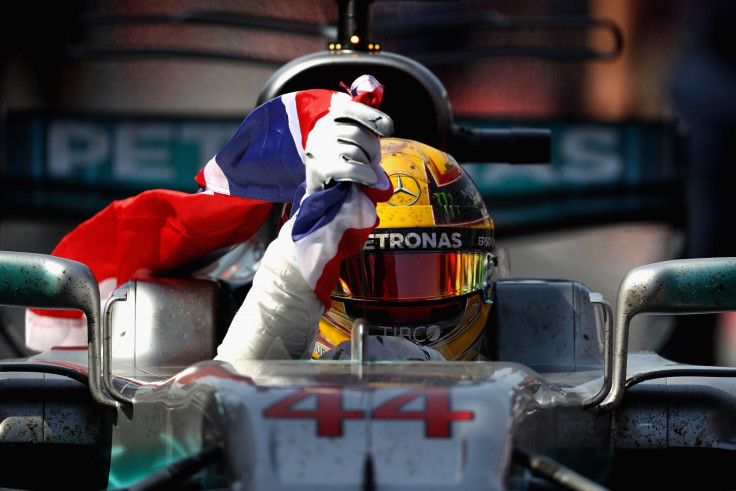 "They had a messy race," Hamilton told Sky Sports. "They are still very, very quick and they are still very much there. They are going to be very hard to beat. More importantly for us, we've got a better understanding of the car and hopefully we can put it in the same spot for the coming races - we know now after the last race where to develop this car moving forward and that is going to really make a difference in winning this championship.
"We haven't completely got rid of all the issues we had. We've understood the tyres a lot better, but you can't just fix it in two weeks. In terms of the direction of our developments, the guys in the factory now have a much better goal. The goalposts have moved but they know where it is. I came here 25 points behind and now I'm 12 points behind so I'm really happy with that. The energy and the spirit in this team is the highest it has ever been."