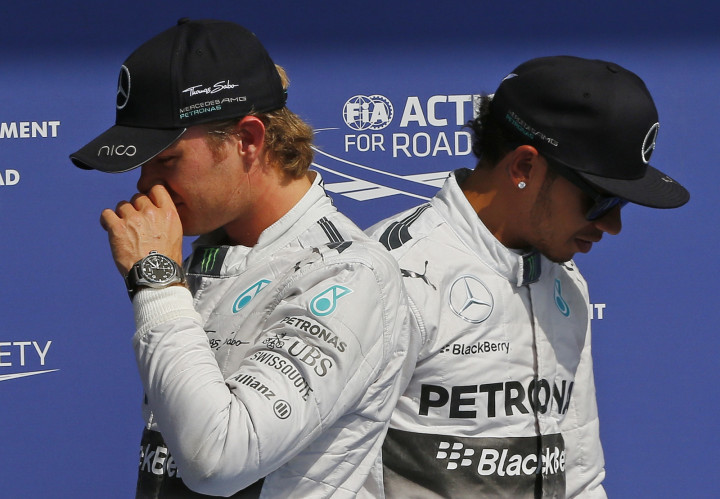 Mercedes F1 team may consider dropping one of Lewis Hamilton or Nico Rosberg if they do not race in a clean manner for the rest of the season.
This ultimatum comes from the team's sports boss Toto Wolff following the collision between the two drivers during the Belgium Grand Prix, which led to Hamilton blaming Rosberg for deliberately crashing into him and the team subsequently disciplining the German driver for his error in judgement.
Rosberg has since apologised and the F1 action resumes this weekend in Italy at the Monza circuit, where the team have made it clear that there cannot be anymore on-track incidents between the two drivers.
"We would have to take decisions and take the consequences of having a different line-up," Wolff said, as quoted by the BBC.
"If we are not able to manage the two of them following the Mercedes-Benz spirit then we need to admit that."
The Mercedes team boss refused to divulge any details regarding the penalty handed out to Rosberg maintaining that all discussions will remain internal.
"When you are managing a team it is very important to keep it balanced. I would very much like the penalties we have been implementing to stay within the team because it is just not fair on the driver to discuss that in public," Wolff explained.
"We have made it very clear this is an unacceptable scenario for us, for both of them. We don't want this to happen ever again," the Mercedes boss added.
Following the stunning revelation by Wolff, the Daily Mail reports that McLaren are willing to offer Hamilton an escape route from Mercedes and return to his former team, where he won his first and only Drivers' Championship title thus far.