German Chancellor Angela Merkel said in Mexico on Saturday (10 June) that building walls would not fix the problems of immigration. The statement is seen as a jibe at President Donald Trump who made erecting a wall between the US and Mexico one of his major presidential campaign pledges.
With geopolitical experts saying that Merkel would be the ideal figure to fill the global leadership vacuum left by Trump's "America First" policies, the German leader has constantly stepped up her combative tone – whether on immigration, climate change or European relations.
Speaking alongside Mexican President Enrique Pena Nieto at a business event, she called for addressing the root causes of immigration.
"We must fight against the causes that lead people to abandon their homes. And constructing walls isn't going to help," said Merkel, a pastor's daughter who was raised in communist East Germany behind the Iron Curtain. She played a pivotal role in Europe embracing more refugees from strife-torn countries. Germany has accepted more than one million refugees since 2015.
Instead of barriers, what was needed was raising the living standards and opportunities in the afflicted countries in order to effectively manage large-scale migration, Merkel said.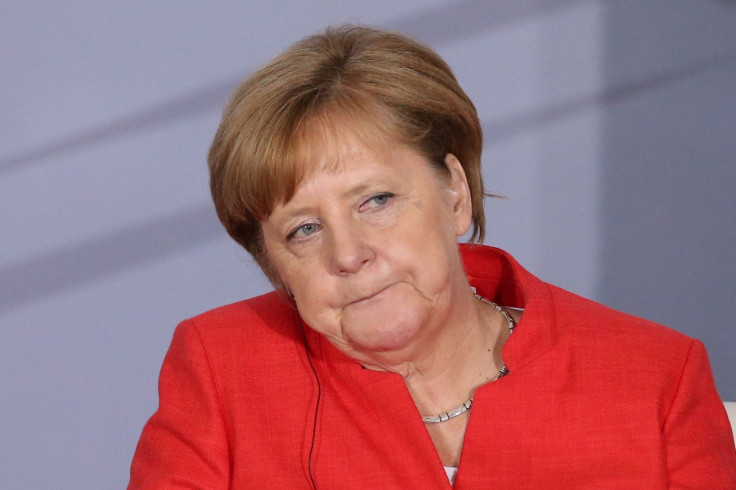 "It's an issue you can study well in the history of China with the (Great) Wall of China; you can study it in the history of the Roman Empire. Essentially, only when great empires have managed to forge sensible relationships with their neighbours and to manage migration has it been a success. I don't think that by simply improving the border facilities you can solve the problem," Merkel said.
She also threw her weight behind Mexico on the North American Free Trade Agreement (Nafta). On several occasions, Trump has attacked the deal demanding renegotiation of the terms to suit US interests and threatened to withdraw from the pact. Trump had also slammed Germany's US trade surplus previously.