Merkel wants Brexit negotiations to begin 'quickly' after May's election setback
German Chancellor Angela Merkel assumes that British PM Theresa May will stick to her Brexit plans.
German Chancellor Angela Merkel weighed in on Brexit and said she wanted to get to work "quickly" to negotiate over Britain's plan for leaving the European Union after Theresa May's harsh election setback.
Merkel says she assumes that the UK will stick to its plan despite May's Conservative government now facing a minority. She adds she sees no hindrance in the way of starting the talks as scheduled and that the EU is "ready".
"I assume that Britain, from what I heard from the Prime Minister today, wants to stick to its negotiating plan," Merkel told a news conference during a visit to Mexico on Friday (9 June).
"We want to negotiate quickly, we want to stick to the time plan, and so at this point I don't think there is anything to suggest these negotiations cannot start as was agreed," Reuters cited her as saying.
Merkel is in the Latin American country to meet Mexican President Enrique Pena Nieto to discuss trade.
The Brexit talks are scheduled to being on 19 June and Merkel said she would defend the interest of 27 member states, while Britain defends its own. She said she also hoped that Britain would remain a good partner following the negotiations.
"Britain is a member of NATO, so we have a lot of shared challenges to deal with, and that's the spirit we want to carry out these negotiations in. But obviously while also asserting the interests of the 27 member states that will make up the European Union in future," the German leader added.
The EU has made clear its negotiating plan for Brexit talks with a possible free trade with Britain. It will happen only after the bloc gets satisfied with the outcome of a divorce bill for the country.
May came to power after Britain's decision to leave the EU following a referendum in June last year. She had called a snap election three years early in a bid to strengthen her hand in the Brexit talks.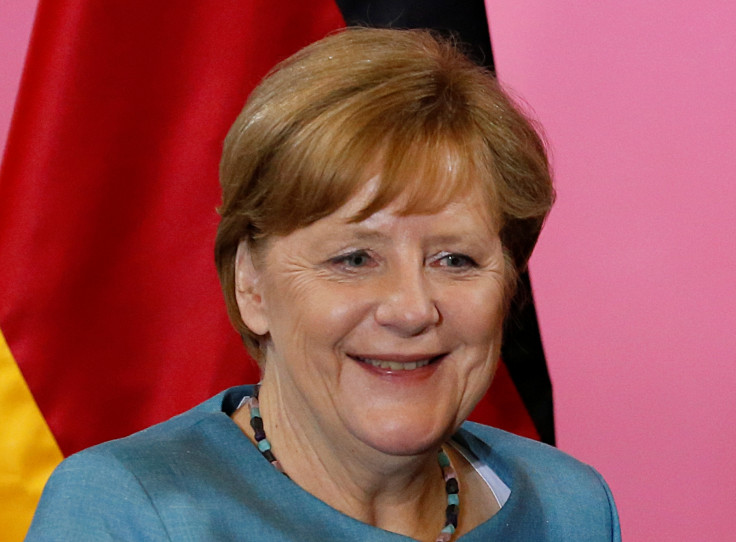 However, in a major setback, she lost her overall majority. On Friday (9 June) she announced to lead a minority government backed by Democratic Unionist Party, a small Northern Irish party, which won 10 seats.
Some EU leaders have expressed concerns that with May losing in the elections, the risk of Brexit negotiations failing would increase. They fear such a situation might result in a legal limbo for people and business.
European Commission chief Jean-Claude Juncker also said he wanted talks to proceed without delay, which EU's chief negotiator for Brexit Michel Barnier said "negotiations should start when UK is ready", BBC reported.
Meanwhile, Donald Tusk, European Council president tweeted: "We don't know when Brexit talks start. We know when they must end. Do your best to avoid a 'no deal' as result of 'no negotiations'."
© Copyright IBTimes 2023. All rights reserved.