Angela Merkel says Russia sanctions will stick until Minsk ceasefire is met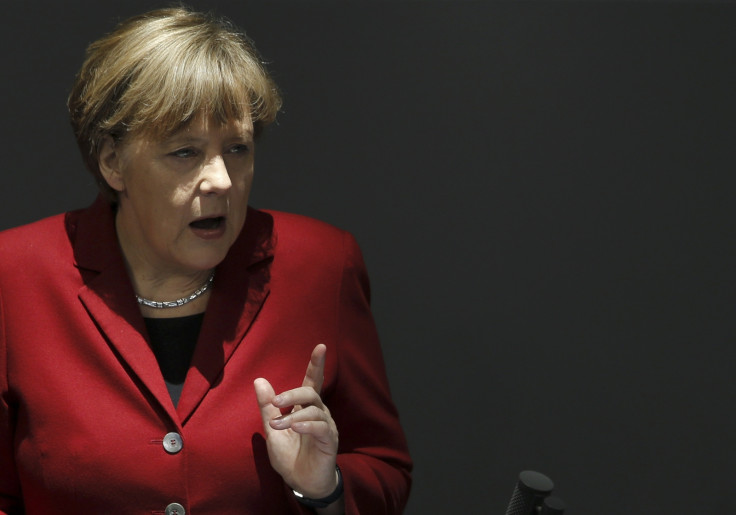 The European Union will not lift economic sanctions until Russia implements the Minsk ceasefire deal, German Chancellor Angela Merkel said on 19 March.
The EU and the United States imposed an array of sanctions on Russian individuals and companies in 2014, after Moscow annexed Crimea from Ukraine and fuelled a conflict in the east of the country.
"We cannot and will not lift the sanctions that expire in July or September until the demands of the Minsk agreement have been fulfilled. That would be wrong," Merkel told the German parliament.
Earlier in March, Russian President Vladimir Putin said the sanctions had been damaging for Russia. The measures were "not fatal, but naturally damage out ongoing work," he said, as cited by Interfax news agency.
European leaders are set to discuss the future of the sanctions at a meeting in Brussels on 19 March. European Council president Donald Tusk is pushing for sanctions to be explicitly linked to the implementation of the Minsk deal, the BBC reported.
Tusk wants to extend the sanctions until the end of 2015, when Ukraine will retake control of its eastern border, under the Minsk agreement. Russia denies playing a role in the Ukraine conflict and says any Russians on the ground there were volunteers.
© Copyright IBTimes 2023. All rights reserved.