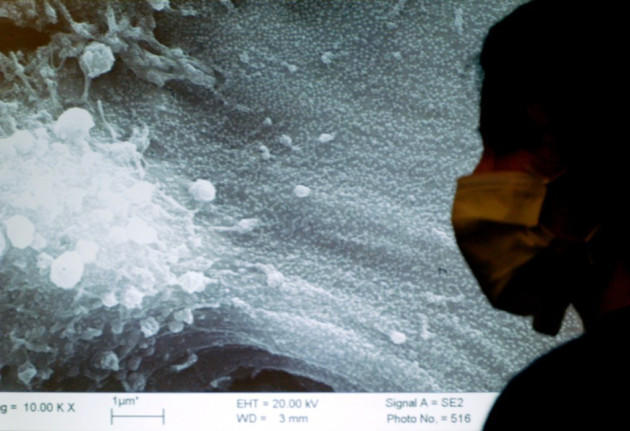 Oman has reported its first death from the Middle East respiratory syndrome coronavirus (Mers-CoV) as the death toll from the disease continues to rise.
The Ministry of Health in Oman announced that a 68-year-old man had died from the disease over the weekend, the country's ONA news agency reports.
He had suffered from a number of chronic diseases, including diabetes and heart failure and he died from lung failure after his condition deteriorated.
Mers-CoV is a respiratory infection in the same family as the Sars virus that claimed over 700 lives during an outbreak 10 years ago.
The World Health Organisation currently has the death toll from the current outbreak at 64 people, with most cases being reported in Saudi Arabia.
In total, there have been 151 laboratory-confirmed cases of the disease in countries across the globe, including the UK, France, Italy, Jordan, Qatar, the United Arab Emirates and Tunisia.
WHO said another case has been reported in Qatar, with the patient currently in a critical condition in hospital.
Animal transmission
The 48-year-old man fell ill on 25 October. He had not travelled recently or been in contact with a patient previously confirmed as having the disease.
However, WHO said the man had previously visited animal barns - previous research has shown Mers-CoV has been transmitted from animals to humans on several occasions.
Researchers at University College London said that the virus has been found in dromedary camels but that no animal reservoir of the infection has yet been identified.
Ziad Memish, from the Saudi Arabian Ministry of Health, said: "While our research substantially adds to the existing evidence base for how, where, and when MERS-CoV is transmitting, further definition of the exposures responsible for the sporadic introductions of MERS-CoV into human populations is urgently needed to provide the necessary information to interrupt transmission and contain the virus."
Alimuddin Zumla, from UCL, added: "The reassuring news is that two mass gatherings events, attracting over eight million pilgrims, have occurred in Mecca, Saudi Arabia since the discovery of Mers-CoV 12 months ago - the annual Hajj in October 2012, and the recent July 2013 Ramadaan Umrah season - and yet no major outbreaks of MERS-CoV cases have been reported from these events to date."