Around 20,000 Muslim pilgrims from the UK are expected to travel to Saudi Arabia during the Ramadan and Hajj periods. Although any large gathering raises alarm bells for public health authorities, the recent outbreak of Middle East Respiratory Syndrome has sparked concerns for some travellers.
MERS was first reported in 2012 in Saudi, and has caused over 400 deaths since it was discovered. In recent weeks, the focus has shifted from the Middle East to South Korea, where officials have confirmed the largest outbreak of the disease outside of Saudi. There have been 95 confirmed cases and seven deaths and more than 2,800 people are under quarantine in homes, health facilities and schools.
So does MERS, caused by a coronavirus from the same family as Severe Acute Respiratory Syndrome which killed over 700 people during the 2003 outbreak, still pose a risk to pilgrims travelling to Saudi?
Public Health England on Tuesday released a statement which said the risk to UK travellers remains very low, but has warned against travel for the elderly, those with chronic diseases and pregnant women. Yet PHE said cases reported from Saudi continue to increase. As of the end of May, there have been 1,149 confirmed cases and 431 deaths, mainly among Saudi residents.
Alimuddin Zumla, professor of infectious diseases and international health at University College London, said good control measures significantly reduced the chances of infection.
"With the Ramadan and Hajj periods coming soon, 20,000 British pilgrims and one million from 182 countries will be​ visiting Saudi Arabia," he said. "There is no major risk to travellers since there have been over a million pilgrims who have visited Saudi Arabia this year on mini-visits and none have acquired the illness. They have an excellent command and control centre with decades of experience in handling global infectious diseases threats."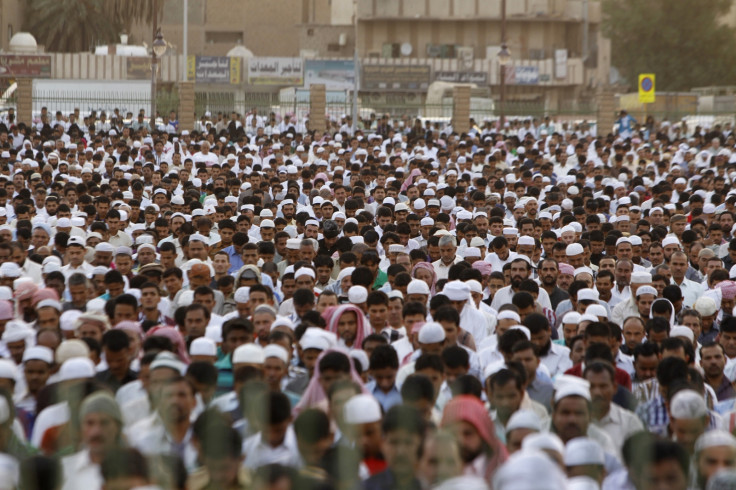 Zumla warned that health systems should be vigilant with regards to MERS and implement infection control measures. "All health systems including the NHS should be vigilant and raise awareness of MERS at all points of healthcare and if any case is admitted they should emphasise infection control measures when admitting a patient. The South Korea outbreak shows how cases can transmit to others if these are not followed."
According to the World Health Organisation, MERS is not easily passed between humans. Yet in a recent commentary in the Lancet, Zumla warned that as with other coronaviruses, MERS is prone to mutations and can acquire an enhanced ability to be transmitted to human beings and between human beings.
Such mutations could increase the risk of a pandemic, especially as several million pilgrims travel to Saudi from various continents throughout the year. With this in mind, Zumla said a global response group needs to be formed for tackling all infectious disease threats.
David Heymann, professor of infectious disease epidemiology at the London School of Hygiene & Tropical Medicine, said MERS is a nosocomial infection – an infection whose development is favoured by a hospital environment.
"As far as we know the major means of transmission is hospital infection. Usually the disease is spread on the hands of health workers who don't wash their hands or use sterilised equipment," Heymann said. "If you're in an airplane sitting by someone [with MERS] and you are debilitated you could be at risk, but it isn't something that could get into the system of the airplane and spread throughout."
Many Muslims observing the holy Islamic month from 18 June will undertake a 30-day fast, broken after sunset. Fasting poses no greater risk of infection as eating at the end of the day protects the body from malnutrition.
"During Ramadan fasting practices people break their fast every day so I don't think they become malnourished in any way, so I don't think it would be a problem," he said. "If people were fasting for five days in a row there might be some problems."