South Korea MERS deaths: What is Middle East Respiratory Syndrome and what are the symptoms?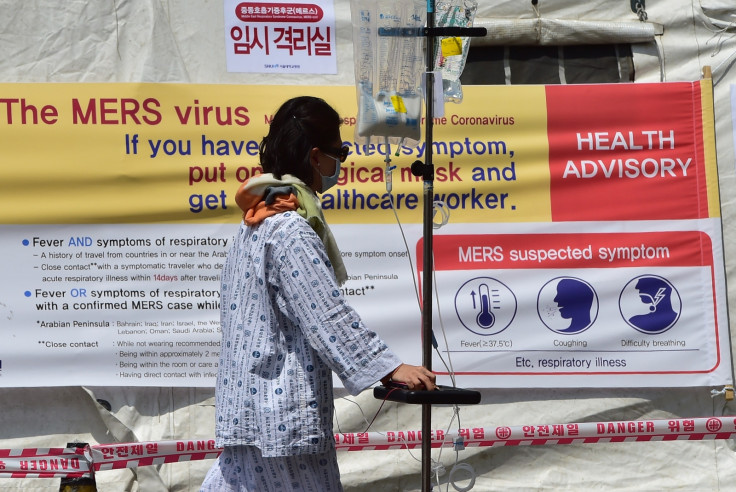 South Korea officials have confirmed two Middle East Respiratory Syndrome (MERS) patients have died from an outbreak of the respiratory disease that has infected 25 people in two weeks.
The country has isolated around 750 people for possible infection with MERS. Authorities are considering a temporary ban on people exposed to the virus leaving South Korea to prevent the disease spreading.
A 58-year-old women, who died of acute respiratory failure on Monday (1 June), showed she had been infected with MERS before her death, the South Korean health ministry said. A 71-year-old man, who tested positive for the disease, died last week.
China confirmed its first case last week after a 44-year-old man broke a voluntary house quarantine by flying to Hong Kong and the mainland. The BBC reported Chinese officials are tracing nearly 200 people who may have come into contact with the man.
What is MERS?
Middle East Respiratory Syndrome is a lethal respiratory disease caused by a novel single-stranded, positive-sense RNA betcoronavirus – MERS-CoV. It is a viral respiratory illness and was first reported in Saudi Arabia in 2012, but has since spread to other countries, including the United States.
The disease is caused by a coronavirus from the same family as Severe Acute Respiratory Syndrome (SARS), which killed over 700 people during the 2003 outbreak. MERS has a higher death rate than SARS.
As of the end of May, 1,149 laboratory-confirmed cases and 431 deaths have been reported to the World Health Organization (WHO). Although most cases of MERS have occurred in Saudi Arabia and the United Arab Emirates, cases have been reported in Europe and in Asia in people who have travelled from the Middle East or their contacts.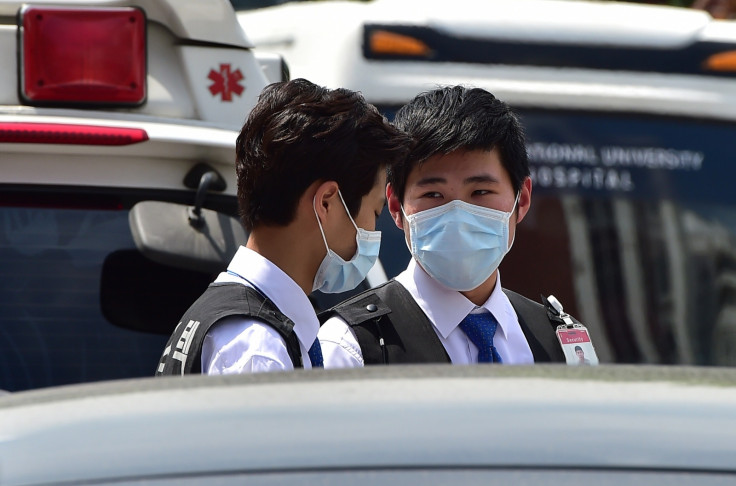 What are the symptoms?
Symptoms of MERS include fever, cough and shortness of breath, as well as some gastrointestinal symptoms, such as vomiting and diarrhoea, according to the Centers for Disease Control and Prevention (CDC). Severe complications can follow, such as kidney failure or pneumonia.
The WHO reports that the virus appears to be more severe in people with weakened immune systems, older people and those with chronic diseases, such as cancer and lung disease.
How is it transmitted?
It is not yet understood how people become infected with MERS, but in some cases the virus appears to pass from an infected person to another person – which has been seen among family members and health workers. However, the virus does not seem to pass easily between people unless there is close contact, such as between a health worker and a patient where there are inadequate control measures.
Some people have become ill but no potential source of infection has been found and experts suggest it is possible that these persons were infected by exposure to an animal or perhaps another source or person. Camels have been suggested as a possible mode of transmission.
How is MERS treated?
There is currently no antiviral treatment specific to MERS infection, but patients can seek treatment to help relieve symptoms – such as support to vital organs in severe cases.
Prevention is key, although there is no vaccine. Everyday preventative actions include: washing hands with soap and water or use hand sanitiser, cover your nose and mouth with a tissue when sneezing and the throw it away, avoid touching hands and mouth with unwashed hands and avoid personal contact with sick people.
The Lancet medical journal reports that MERS continues to be an endemic "low-level threat", but the virus "could mutate to have increased interhuman transmissibility, increasing its pandemic potential".
© Copyright IBTimes 2023. All rights reserved.