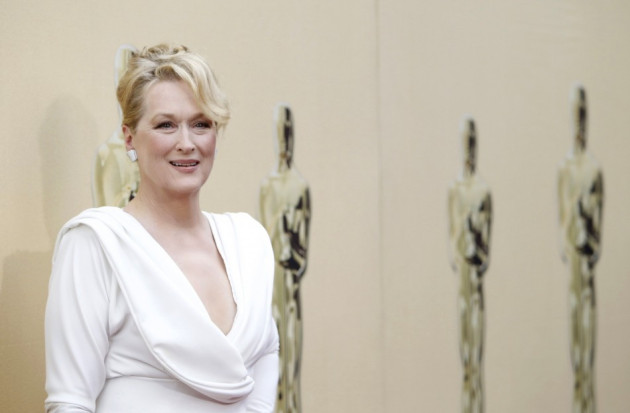 Three-time Academy Award winner Meryl Streep is wanted for a female version of the high-octane action film, The Expendables alongside Milla Jovovich and Cameron Diaz.
According to a report in Deadline.com, Millenium Films head honco Avi Lerner expressed his desire to have The Iron Lady on board the film which he is currently calling the ExpendaBelles.
Meryl Streep's career boasts of powerful but subtle, elegant and poised characters. She has not forayed too much into the action genre. The 1994 thriller, The River Wild saw her in an action-oriented role but it is not something that can be compared to what The Expendables had.
Milla Jovovich, thanks to Resident Evil, is no stranger to explosive action on screen. Cameron Diaz also has had her fair share of action and stunts with Charlie's Angels.
The ExpendaBelles is based on a script by writing partners Karen McCullah Lutz and Kirsten Smith, who have previously scripted 10 Things I Hate About You, Legally Blonde and She's the Man. According to Lerner, the film needs a director on board before the official casting process can begin.
Streep will be next seen playing The Witch in Rob Marshall's fantasy-musical, Into the Woods and as Chief Elder in Phillip Noyce's The Giver. Both films are slated for a 2014 release.