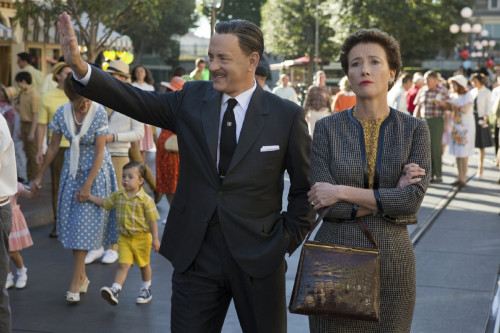 Oscar-winning acting legend Meryl Streep has publically described Walt Disney as sexist, anti-Semitic and a bigot.
She made the comments at the National Board of Review Awards in New York while presenting the Best Actress prize to Emma Thompson for her role as P L Travers in Saving Mr Banks.
The film follows Walt Disney (Tom Hanks) as he attempts to woo author Travers into allowing him to turn her Mary Poppins book into a feature film.
"Disney, who brought joy arguably to billions of people was, perhaps, or had some racist proclivities. He formed and supported an anti-Semitic industry lobbying group and he was certainly, on the evidence of his company's policies, a gender bigot," Entertainment Weekly quote her as saying.
"When I saw the film, I could just imagine Walt Disney's chagrin at having to cultivate P L Travers' favour for the 20 years that it took to secure the rights to her work. It must have killed him to encounter in a woman an equally disdainful and superior creature, a person dismissive of his own considerable gifts and prodigious output and imagination."
Streep did turn her attention to the performance of Emma Thompson however, lavishing praise on her Oscar-contending portrayal.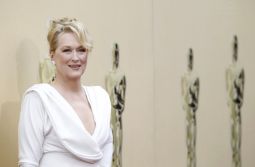 "There is a piece of received wisdom that says that the most creative people are often odd or irritating, eccentric, damaged, difficult; that along with enormous creativity comes certain deficits in humanity or decency. Ezra Pound said: 'I have not met anyone worth a damn who was not irascible.' Well I have: Emma Thompson. Not only is she not irascible, she's practically a saint," said Streep.
"Emma considers very carefully what the f**k she is putting out in the culture. Emma thinks, 'Is this helpful?' Not, 'Will it build my brand?' Not, 'Will it give me billions?' Not, 'Does this express me, me, me in my unique and fabulous self into all eternity in every universe for all time?' That's a phrase from my Disney contract in my last movie. I'm serious."
Despite her controversial comments, Entertainment Weekly described Streep as charming, funny and bold.
Meryl Streep is expected to be nominated in the Best Actress category at this year's Oscars for her performance in ensemble drama August: Osage County. She will likely be competing against Emma Thompson for the prize at the ceremony on 2 March.