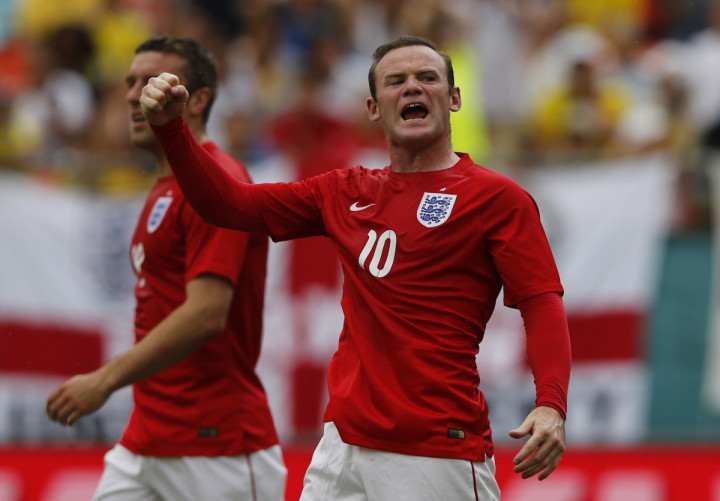 With the World Cup just days away, the globe's biggest stars will be preparing for a tournament where anything can happen. The likes of Lionel Messi, Cristiano Ronaldo and Wayne Rooney are all too aware of just how much things can go awry, with all three having had bad tournaments with their countries that have left fans the world over scratching their heads as to why their talent doesn't transpire from club level.
But Brazil will be a chance for these players to cement their status as superstars and finally begin to warrant comparisons to history's best. IBTimes UK looks at what's at stake for the world's best.
Lionel Messi
Messi has been the best player in the world on a number of occasions now – a record four times according to the judges of the Ballon d'Or – but the Barcelona star hasn't been as influential over Argentina, who haven't gotten past the quarter-final stages with the 26 year old on the pitch.
This is being touted as their year with the side facing a particularly favourable draw. Messi has the chance to help his side to a possible final with Brazil – if they win their group they can't face the hosts until the last game of the tournament should they make it that far – and after a somewhat disappointing season in which Barcelona went trophyless over the Le Liga season and Messi lost the Ballon d'Or to Cristiano Ronaldo – there is a chance for the forward to show he's capable of recovering and leading his country to greatness.
With the likes of Sergio Aguero and Gonzalo Higuain surrounding him and Angel Di Maria providing scoring chances the stage is well and truly set for Messi to shine. He hasn't done it on a rainy Wednesday night in Stoke yet, but should he do it on a humid afternoon in Rio he'll be lauded as comparable to Maradona or Pele.
Cristiano Ronaldo
Cristiano Ronaldo, like Messi, has struggled over the course of his career to do as well for Portugal as Manchester United or Real Madrid. Until the end of last year. With Zlatan Ibrahimovic's Sweden squad hoping to steamroll Portugal into qualification for Brazil, Ronaldo stood tall against one of the world's most expensive strikers and scored all four of his side's goals over two legs to take them past a rampant Ibrahimovic.
It was believed to be what pushed him over the edge in the race to the Ballon d'Or and with Portugal facing Germany, United States and Ghana in the World Cup group stages Ronaldo once more has a chance to lead his team to the latter stages and show he is as worthy of international superstardom as domestically.
In Portugal's last major tournament Ronaldo was on track to achieve this but the campaign ended on a sour note in the semi-final when he didn't take a penalty and the side lost to Spain 4-2. Missed chances against the eventual Champions, particularly in the final minutes of normal time, would have plagued the 29-year-old, and without having the chance to show his cool under pressure, the world will be watching his performance this month to see if he comes through.
Robin Van Persie and Arjen Robben
The Dutch pair have both been starring for their clubs in recent seasons – Robben more so than van Persie in the most recent – but when they play together it's like neither have the experience that precedes them. With a tough group ahead, as the side prepare to compete with Spain and Chile for the top two spots along with Australia, they will be very keen not to repeat their Euro 2012 run in which they failed to collect a single point in the group stages.
Van Persie's season with United was certainly one to forget with the talisman suffering from injuries and reportedly struggling to adapt to the training methods of David Moyes. Here he has the chance to show his return to full fitness and form and that under Louis Van Gaal he can re-find his winning mentality.
In the case of Robben, this will be the time to prove he is a team player on the biggest stage after becoming an all-important part of Bayern Munich's ever-successful side. He played a big part in their 2013 Champions League final win and this could be his last chance to shine at a World Cup for his country as he pushes 31.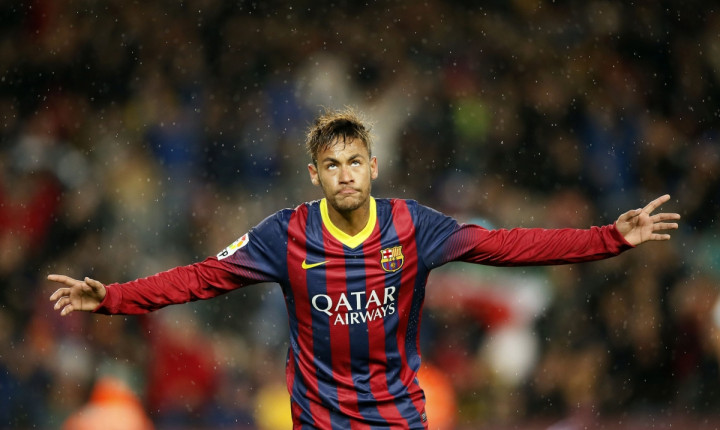 Neymar
When Neymar made the decision to leave Brazil for Barcelona in the 2013 summer it was seen as a risky one with the 22 year old giving up guaranteed game time and the adoration of a wide-spanning country to compete with the world's best players. But it looks to have paid off, despite the club suffering for the transfer's administrative problems – Neymar has scored 13 goals in 37 appearances for the La Liga giants and looks every bit as promising in Spain as he did when he was playing for Santos and most European pundits only had Youtube to measure his talents.
Brazil will be expecting World Cup success on home soil and any less will be utter disappointment; the side are aiming to win a sixth trophy in the tournament and their quarter-final exits in the last two won't be enough to satisfy the Brazilian population. The pressure is on Neymar to produce and should the youngster come up with the goods he will be a legend before he even hits his peak.
Wayne Rooney
Wayne Rooney hasn't had the most consistent career to date, with the Manchester United striker often yo-yoing between looking like of the Premier League's best products and leaving much to be desired. His performances for England have constantly been under-par with that of his club – Fabio Capello questioned whether Sir Alex Ferguson spoke a special language with the striker – and in 2010 he was certainly off-form with controversy dogging his campaign as he criticized the fans and failed to live up to his billing.
England's qualification process has seen him pick up his form for the side and they will need goals from the hitman as they prepare for a tough group with Italy, Uruguay and Costa Rica. Expectations appear to be at an all-time low from England fans with a young inexperienced squad being fielded by Roy Hodgson. But should Rooney have another disappointing tournament it would appear that supports will further turn against him as he runs out of excuses to explain why he continues to fail to score for his country.