Arsenal playmaker Mesut Ozil has revealed his role in convincing Shkodran Mustafi to join the north London club in the summer.
Germany defender Mustafi signed for a fee in excess of £35m ($43.6m) from Valencia towards the end of August, while Gunners boss Arsene Wenger also signed Switzerland midfielder Xhaka, 24, on a five-year-deal from Borussia Monchengladbach earlier in the summer.
Ozil told the Evening Standard that he spoke to Mustafi in the summer to help him make up his mind on whether to join Arsenal, and praised the impact both players have had on the Gunners' season.
"They've been fully integrated from the first day. They are guys who just get on with everyone and bring positive energy to the team.
"I've known Shkodran from the German national team and we spoke a lot about this club before his transfer. I can say a lot about Xhaka, too.
"He's a really positive guy, very down to earth and we've already seen that he can score goals.
"Musti can help us a lot, too. He's got plenty of defensive quality and it is clear both players have strengthened the squad.
"He had a few questions about the team, the manager and the city. We spoke about things and I was pleased that he eventually decided to move here.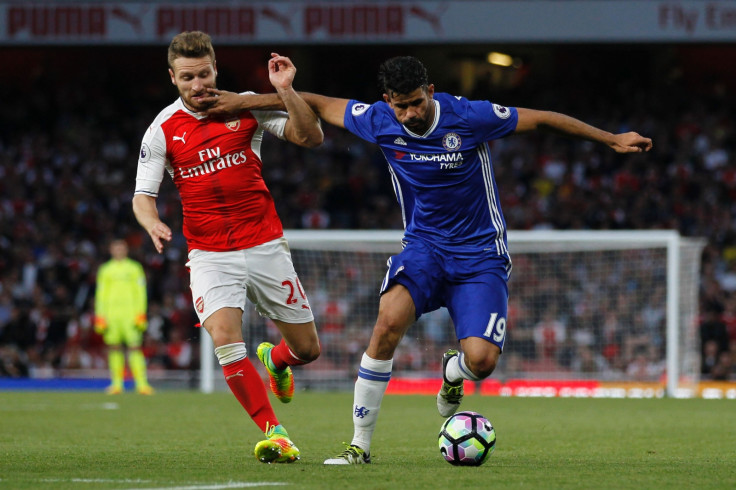 "I was pleased to help him because I've been here for a few years and he asked a few questions that I could answer because I'm here every day. I could tell him how things are.
"It was good for him to decide that he could further develop here and that's what he's doing."
Arsenal also signed Spanish striker Lucas Perez and Bolton defender Rob Holding in the summer, while Jack Wilshere and Calum Chambers were allowed to leave the Emirates Stadium on loan.
The north London club have won their last five matches in all competitions after an uncertain start to the season, which included a 4-3 home defeat against Liverpool and a goalless draw with Leicester City.