Arsenal midfielder Mesut Ozil has hit back at pundits who had written Arsenal off before the game against Chelsea citing their woeful record against the Blues in recent seasons. The Gunners won the game in the most convincing fashion, scoring three goals before the break and keeping a clean sheet, to take them up to third.
Ozil was heavily involved in the game, scoring the third goal after a neat interchange with Alexis Sanchez, who pulled away David Luiz and Gary Cahill before presenting the ball on a plate for the German to finish. He also had a major part to play in the second goal, his interchange with Alex Iwobi putting the 20-year-old in place, enabling him to pass on the ball to Hector Bellerin; the Spaniard put in a brilliant lay-off for Theo Walcott to finish with aplomb.
The Gunners face Basel next at the Emirates in the Champions League and Ozil insists that should they play with the same vigour and intensity, it will not be a difficult evening for them, having already taken a point off Paris Saint-Germain in their opening fixture. Their other Premier League fixture before the international break would be against Burnley, with the Gunners currently a point behind Tottenham Hotspur and five behind a resurgent Manchester City.
"Many so-called experts had already written us off after the second matchday," he told Goal. "But a Premier League season is long and we're currently improving from game to game. In the first half we played exactly the kind of football we want to play - quick combinations so that our opponents didn't even get the chance to tackle.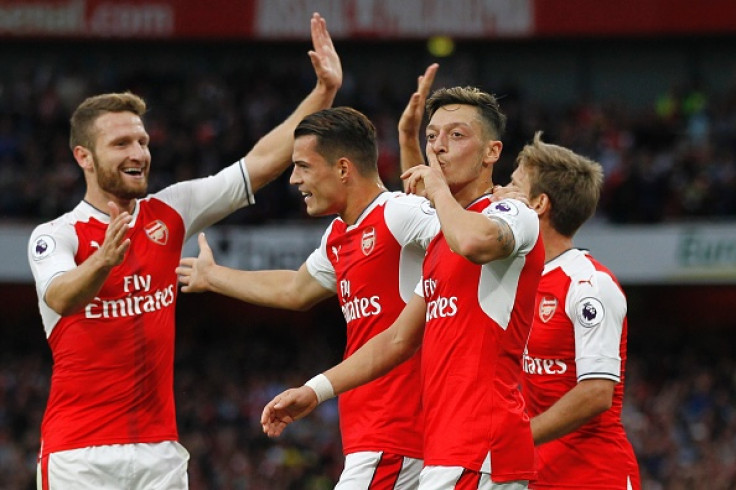 "All the more, we have proved now that this wasn't a one-off and we'll have to perform equally as well against Basel. If our fans support us on Wednesday like they did today we'll be in the best conditions to play."