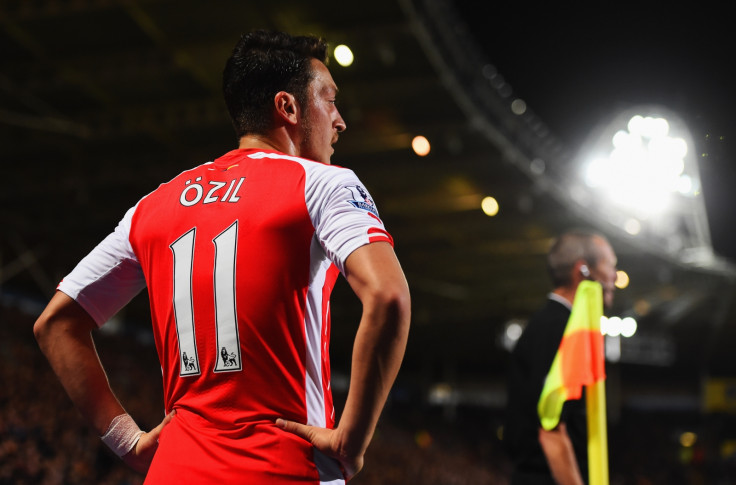 Arsenal midfielder Mesut Ozil has revealed that his best moment last year was when he returned to the pitch after a serious injury with an applause from the entire stadium.
The midfielder revealed that he had to go through a torrid time as this was the first long-term injury he sustained in his career, but was overwhelmed when fans cheered him on, as he made his return.
The midfielder also said that he was indebted to Arsene Wenger for trusting his abilities and that he left more confident when the manager is around him.
"My best moment was the first game back after my injury. The fans cheered a lot when I was brought on. That was a brilliant feeling and helped me a lot. From then on I understood: no matter what happened, the club and the fans are always with me. But the most important thing is the opinion of my coach. I have a lot more self-confidence when he is with me. I always had that feeling with Arsène Wenger," Ozil said.
The Gunners won the FA Cup for the second year in succession, keeping their streak for winning a trophy alive and Ozil insists that they need to challenge for the title next season and also progress further in the Champions League.
"For he first time in my life I had to deal with a serious injury. I feel it was a consequence of playing a lot games without a break over years. I was happy with the second half of the season. I wanted to show everybody that I am back. Winning the FA Cup means it was a successful year, so I am proud of that win," he continued.
"We had bad luck with injuries this season but next season we can win the Premier League and go further in the Champions League."
The Gunners have not managed to move past the round of 16 stage for a few years now and the midfielder is desperate to put that behind them in the upcoming season. Arsenal were second best to Monaco this season after a disastrous performance at home, which saw them lose the game and ultimately the tie.