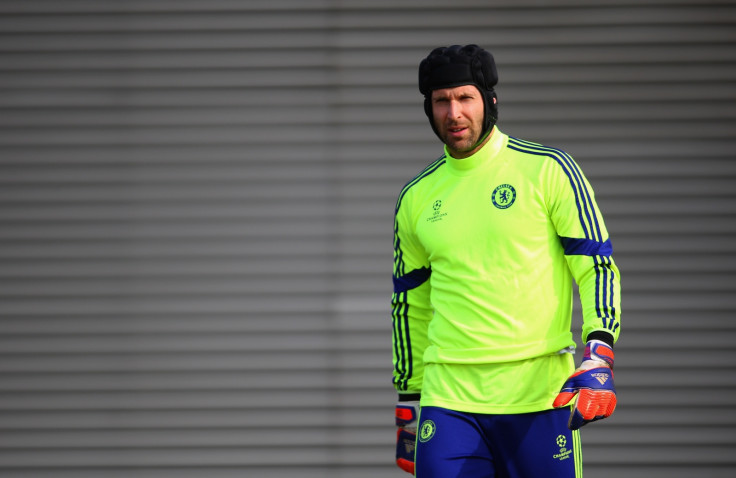 Chelsea goalkeeper Thibaut Courtois has revealed that he would back Petr Cech's decision to leave the club in the summer, should he consider a move.
The Belgian has taken the number one spot ahead of the Czech Republic international which has seriously depleted Cech's playing time, something he is unwilling to compromise on so late in his career. The keeper has been an absolute revelation for Chelsea over the past decade and has played a key role in helping Chelsea win multiple league titles and also the Champions League.
The veteran has been linked with a move to Manchester United and Arsenal in the summer, but the keeper wants to move to Arsenal, given that he wants to continue to stay in London where his family is settled. However, Jose Mourinho is unwilling to let the player leave to a league rival, but the final decision apparently rests in the hands of owner Roman Abramovich, who wants to reward the player for his years of service to the club.
Courtois has kept 12 clean sheets this season for Chelsea in the league and is touted to be among the best goalkeepers in the world, alongside the likes of David de Gea and Marc-André Ter Stegen.
"Petr is a fantastic guy and I worked really well with him," Courtois said, as quoted by Goal.
"When you look at Petr's quality there is no doubt that he is one of the best in the world and I think we pushed each other to a higher level.
"I think we have seen in the games for Chelsea that if I was not playing he was playing and he saved the team as well. So I think it was a very good year for Chelsea.
"If he stays I am happy. If he leaves I understand as well."
Chelsea are likely to invest heavily in the market this summer to retain their title, but Cech's transfer to Arsenal will give the Gunners a massive boost in the title race, who have been extremely consistent since the turn of the year.