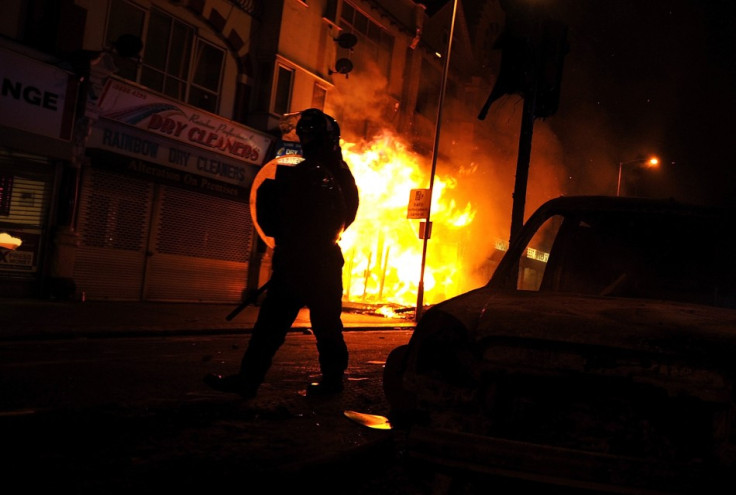 Londoners have woken up to scenes of devastation in towns across the capital after widespread violence from the weekend has escalated from North to South, from East to West.
The police lost control of streets up and down the capital Monday night, with looting being allowed to happen due to the lack of resources, police officers and a strategy to deal with the violence. Has the time come for the police to become heavier handed or must the authorities remain calm and continue to attempt to contain the chaos?
The Met has said they are now taking a different tack, using armoured police vehicles to push back in excess of 130 people in the Lavender Hill area.
"We are using tactics flexibly to respond to the disorder we are still seeing in different areas of the capital," said Commander Christine Jones. "Anyone involved in criminality should be under no illusion that we will pursue you.
"We have been making arrests all evening and have a team working during the night examining CCTV images," she added. "We will follow up evidence in the coming days in order to bring anyone else responsible for criminal acts to justice."
After witnessing the scenes of last night, Londoners are now calling for the police to up their response in light of the violence. Last night Clapham Junction was looted for a reported 90 minutes before police entered the area. In West Croydon, BBC and Sky News reported that London Road was a "war zone" with rioters having full reign of the streets.
Londoners are clearly not comfortable with the idea of the army or rubber bullets being used in the capital, but is there an alternative? Do the authorities have enough resources to properly police areas from Tottenham to Croydon? Has the situation moved out of the control of the police and now the army need to restore the peace?
It is a difficult call to make. In the main, across London, it is teenagers that are looting for electrical goods and trainers. If a young man was to be shot between the eyes with a rubber bullet, how would people react? However, at the same time, how long can Londoners be expected to put up with the violence that is putting so many lives in danger?
David Cameron must show leadership on this issue and make the right call for the situation. Areas of Croydon need a strong presence to restore calm but to put the army on the streets would be a seriously difficult sell.
What can't be ignored is the theft that is happening across the capital. It can't be excused. Youths are stealing almost anything they can get their hands on, and the police in some cases are allowing them to continue. In towns across the capital, people's livelihoods are being destroyed.
It is not enough to say that CCTV images will be used to track the culprits down. The police need to be proactive, not reactionary.
For more information on the riots in London click here