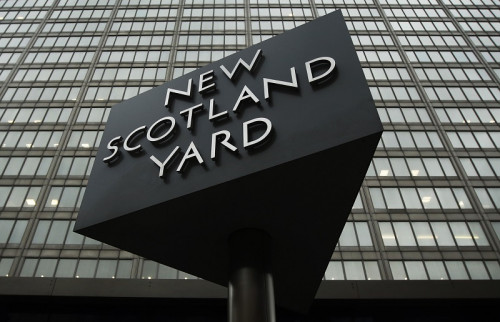 Thousands of Metropolitan Police civilian staff are to strike for two days in a row over pay.
According to the Public and Commercial Services Union (PCS), which represents around 7,500 workers at the Met, the 48-hour stoppage on 12 and 13 February will coincide with the next planned London Tube strikes by the Rail, Maritime and Transport Workers Union (RMT) and Transport Salaried Staffs' Association (TSA) members.
The staff, including 999 call handlers, support officers and those who work in custody suites and support victims of crime, are striking against the police body's imposition of a 1% wage rise - effectively a real terms cut when inflation is taken into account.
The PCS claimed that the Met is not bound by the government's pay cap policy and the wage hike is "in breach of an existing agreement".
"It ought to bring shame on the Met that staff who help to keep London safe are being driven into the arms of loan sharks because of low pay," said Mark Serwotka, general secretary of the PCS.
He added: "The Met is not short of money and does not have to ape the government's politically motivated pay policies that have fuelled the longest decline in wages on record."
But a spokesman for the Met, which has been in talks with the PCS over the industrial action, said the employer had already paid police staff a 1% wage increase last November, which is at the maximum of government pay policy.
"The PCS has until the end of the week to decide whether to call off their action and to engage in the positive areas we have proposed," he said.
"Any strike action taken will not result in a movement on pay as this is not affordable.
"We want to reassure Londoners that the MPS has taken the necessary steps to ensure that in the event of strike action, our essential services to London will continue."