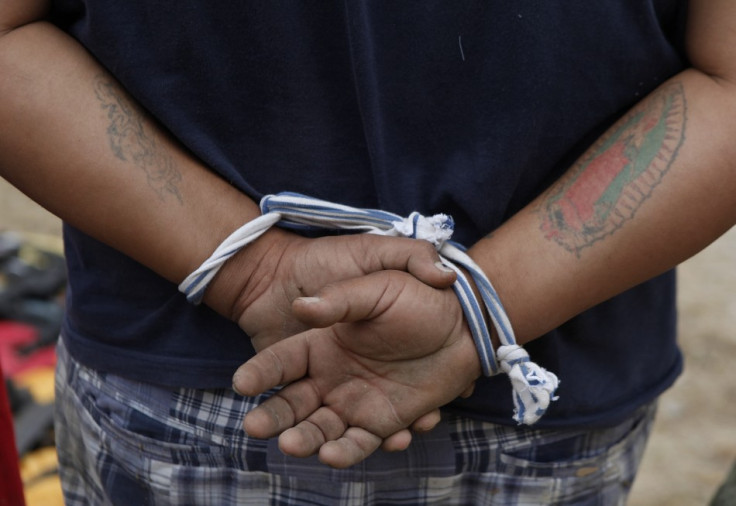 Mexican authorities have found 16 burned bodies in two pickup trucks in Culiacan, the capital of Sinaloa state and home of the country's most feared drug lord, Jaquin "Shorty" Guzman.
Officials are investigating whether the victims were among a group of nine people, including three police officers, who were kidnapped in the state earlier in the week. The governor of Sinaloa state, Mario Lopez Valdez, told the BBC he believed the killings were "a message between rival drug gangs".
People called the police after seeing a pickup truck that was on fire, said the Sinaloa attorney general, Marco Antonio Higuera Gómez. Twelve bodies were found in the back of the truck, including that of a woman.
Minutes later, the authorities received another call about a pickup truck that was burning. The police found another four bodies inside.
In November, an alleged senior figure in the Sinaloa cartel, Ovidio Limon Sanchez, was arrested in what authorities said was a major blow to the gang.
He is accused of overseeing huge shipments of cocaine into southern California and of running a network to distribute the drug throughout the U.S.
Earlier this month, the online activist movement Anonymous declared war against corruption in the Mexican government, calling on all members of the global hacker community to attack government agencies in the country.
The operation, dubbed #OpCorrupción, came after #OpCartel, in which Anonymous planned to target the ruthless drug cartel Los Zetas, but was forced to call off after one of its own members was kidnapped. The hacker was eventually released, but Anonymous declared a truce with the Zetas.
The decapitated body of a well-known blogger was found in Nuevo Laredo, on the Texas border, earlier this month. The 35-year-old blogger, nicknamed "Rascatripas" or "Scraper", was heavily involved in the online social network Nuevo Laredo en Vivo and had used the site to expose information about the local drug cartel.