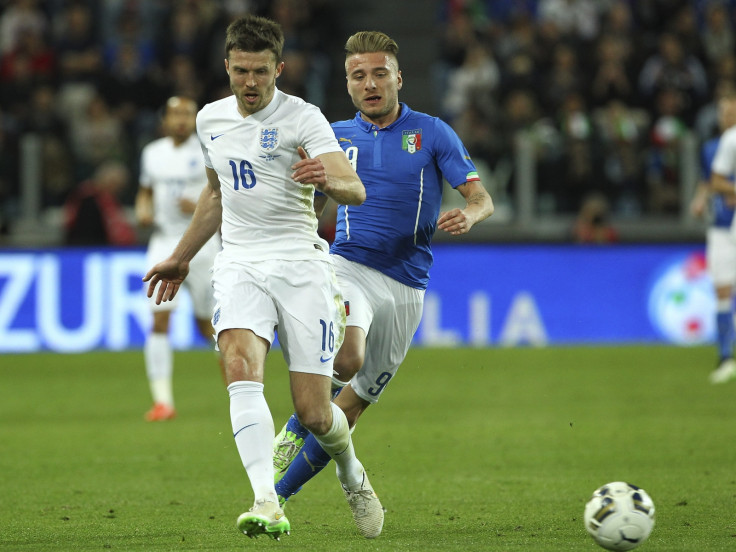 England and Manchester United captain Wayne Rooney has attacked previous regimes for overlooking Michael Carrick following his impressive performance in the friendly draw with Italy.
Despite having only featured in 11 of Roy Hodgson's 39 matches in charge of the national team, the 32-year-old is becoming an increasingly prominent figure in the wake of Steven Gerrard and Frank Lampard's international retirement.
But that recent involvement follows years of being undervalued by England and Rooney says the United man can become an "integral" part of the team going forward now he is finally being properly appreciated.
"I think Michael is ready to be an integral part of the team," said Rooney. "I think he was probably more of an easy choice to leave out of the England team when we had big-name players in the squad – unfortunately, that's how it's been for Michael.
"But I always felt he should be in the team and certainly in these past two performances [against Lithuania and Italy] he has done himself no harm.
"He is certainly not under-estimated by me and certainly not by Manchester United fans either. I think he is a fantastic player, he has been a big reason why United have won so many trophies. So from myself and his team-mates, he has not been under-estimated."
Though hampered by two significant injuries this season, Carrick's return to the United first team has coincided with the club cementing their place in the Premier League top four, with the ex-Tottenham Hotspur player making 14 league starts this term.
Carrick's United form was there for all to see in Turin as he ran the England midfield during an encouraging second half display from Hodgson's men.
"I felt Michael was the best player on the pitch by a mile," added Rooney. "He gave us great composure, he slowed the game down when we needed to and started our attacks really well.
"At half-time, we were all disappointed with the way we'd played. Even though we had a lot of changes we know we are better than that.
"Our preparations weren't reflected in what we showed in the first 45 minutes. We showed good character in the second half, we dominated, created the best chances and were unlucky not to win.
"We were trying a few different things out because you never know with injuries and suspensions when it comes to tournament football and the best time to experiment is in friendlies."