Jose Mourinho has changed his footballing philosophy to better suit the attacking traditions of Manchester United, Michael Carrick has said.
Mourinho, 54, took over the United job from Louis van Gaal last summer and has led the Red Devils to the Community Shield and the EFL Cup in his first season in charge.
The two-time European Cup winner has a reputation as a defensive coach despite hugely successful spells at former clubs Chelsea, Inter Milan and Real Madrid, but Carrick feels Mourinho has now adapted his approach to the unique demands of the United job.
"I think the manager has adapted to United traditions – and he's admitted that himself," he was quoted as saying by the Sunday Mirror.
"That is credit to the manager. Of course, you have to play to the strengths of the players you have, but in the background he has a philosophy of what he wants to achieve.
"I've really enjoyed it. Before the manager came I was intrigued to see what he would be like and how he would cope with things at United.
"You could tell right from the start that he is a winner. It is still all about winning with Jose Mourinho.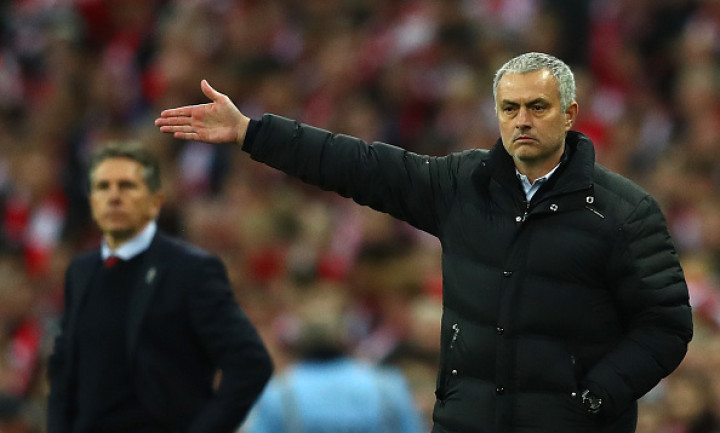 "But there is also a certain way he wants to play now, which is maybe a little different to what his teams have been known for in the past. He's a bit more attacking, if you like."
United have a chance of doing a cup treble of the EFL Cup, FA Cup and the Europa League, but Carrick warned his teammates not to get ahead of themselves.
"If anyone in the dressing room started talking about what we could win then you would have to shoot that down," the veteran midfielder said. "It is so dangerous to get ahead of yourself.
"Of course it doesn't stop you thinking in the back of your mind that there is target to achieve that, but to start to trying to predict what it would be like if you did this or that could be quite dangerous.
"You have to concentrate on the next game, the next week."
United travel to Stamford Bridge to face Chelsea in the quarter-finals of the FA Cup on 13 March.