Manchester United manager Jose Mourinho has taken a swipe at rivals Manchester City by insisting that he will not play a second-string team against Chelsea in the FA Cup quarter-finals.
Henrikh Mkhitaryan scored the only goal of the game as United saw off Saint-Etienne in the Europa League round of 32 with a 1-0 victory on 22 February.
However, the Armenia captain limped off with what appeared to be a hamstring injury and is doubtful for the EFL Cup final against Southampton on 26 February, while midfielder Michael Carrick could also miss out with a calf problem.
Speaking after the win in France, Mourinho criticised the FA's scheduling of the Chelsea match in between United's Europa League round-of-16 first and second legs, and insisted that he would continue to field his strongest possible line-up in each fixture.
"In this moment nobody knows where we play, nobody knows where the first and second matches are. Imagine we play Chelsea on Monday and then we have to go to the second match in Europe in Russia, Turkey or Greece," he was quoted as saying by Press Association.
"I think once more the interests, they go in front of the clubs and English football's interests, and nobody cares about it. But this is what I have.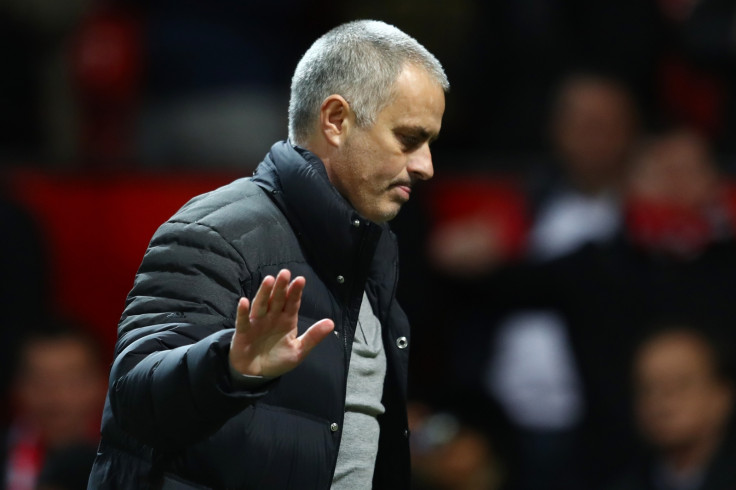 "I cannot play against Chelsea with the second team. I cannot play against Chelsea with the U21s like Manchester City did last year. I cannot do that – we are Manchester United.
"I don't do that as Manchester United manager. I don't do that to the FA Cup because the FA Cup is not guilty of these decisions. The FA Cup is beautiful, the competition is historical. I have to treat Manchester United supporters and the FA Cup in the right way."
"I cannot go there with U21s. Probably they would deserve it, but I don't do that, so what is going to happen is an accumulation of matches," Mourinho added.
"People playing a lot of matches, I have to make some rotation but some of the boys will have to play in all these consecutive matches."
The draw for the Europa League round of 16 will take place on 24 February in Nyon, Switzerland.