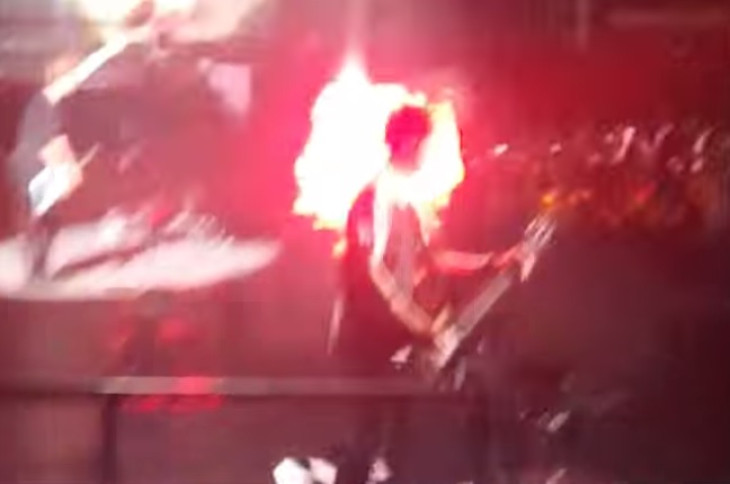 Michael Clifford has joked he looks like Batman character Two Face after he updated fans on injuries he sustained when his hair caught fire at a 5 Seconds of Summer gig at Wembley Arena.
The guitarist was filmed rushing off stage at the north London venue after his head was burnt by flames during the band's encore on Saturday night.
He can be seen reaching for a towel before frantically patting down his hair, which started to smoke.
Afterwards, Clifford posted a photo on Instagram showing the left side of his face covered with bandages.
He also tweeted: "Sorry I couldn't finish the encore, but at least I look like two face. thanks for worrying every1 x."
Fellow band member Calum Hood tweeted: "No one ever wants to see your best friend in the state I saw mike backstage. He's a trooper and is ok."
In true rock star fashion, the musician has hinted he will perform with his bandmates tonight when they continue their Rock Out With Your Socks Out tour at the same venue.