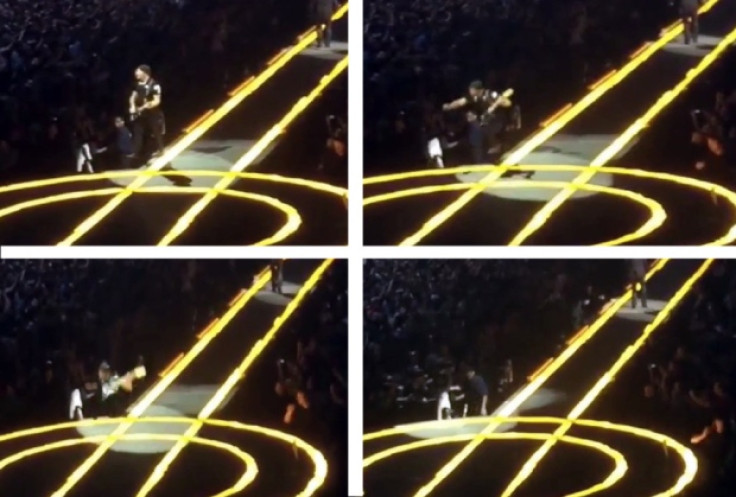 U2 guitarist The Edge lived up to his name and fell off stage during the opening night of the band's world tour in Canada.
The band performed at the Rogers Arena in Vancouver on Thursday (14 May), and were in the middle of their encore when the 53-year-old accidentally stepped off the side of the stage.
The guitarist posted a snap of his grazed arm on the group's Instagram, writing "Didn't see the edge, I'm ok!! #U2ieTour"
A video posted online shows The Edge, whose real name is David Howell Evans, sauntering along a narrow section of the stage before losing his footing and toppling off as onlookers gasp in amazement.
The band have just kicked off their Innocence + Experience tour, which takes them across North America and Europe, and will include about 70 dates.
Frontman Bono has been in several scrapes - most recently in November, when he had to have five hours of surgery after a "high-energy bicycle accident" in New York.
He also fell backwards off stage at a Miami concert in 2001, slipped offstage in Washington DC in 1987, and fell in Germany in 1983 after trying to climb a barricade.
The Irish rockers have had countless hits and been regularly hailed as the biggest band in the world since forming in 1976, but have also courted their fair share of controversy.
Most recently, tech giant Apple infuriated millions of users after installing U2's new album in 500m iTunes accounts without consent.