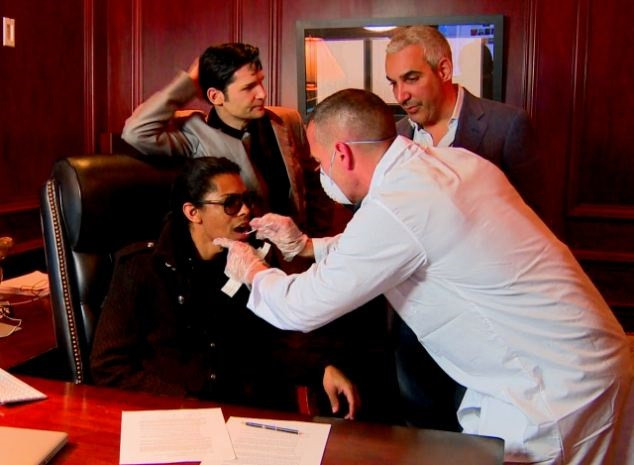 Singer Brandon Howard was once hailed as the "reincarnation of Michael Jackson."
He now claims the uncanny likeness to the King of Pop is because he is in fact, the dead star's biological son.
The 31-year-old says he has "groundbreaking" DNA evidence that proves he is the son of Michael Jackson, TMZ reports.
His mother is singer Miki Howard, who is believed to have had a brief affair with Jackson in 1982. Her son was born in 1983.
Brandon Howard released a statement today through his manager Scott Broomfield of Musical Star LLC saying: "To my fans, family, and friends, despite recent allegations, I did not authorize the testing of my DNA to be compared to that of the late Michael Jackson nor did I contact TMZ regarding the publication of the story.
"This spring, I agreed to be a part of a documentary with FilmOn.TV and was asked to give a sample of my DNA. Even though I agreed to this I never expected it to be used in this manner.
"To this day, I have never claimed to be Michael Jackson's son nor do I have any intention of pursuing the family's estate."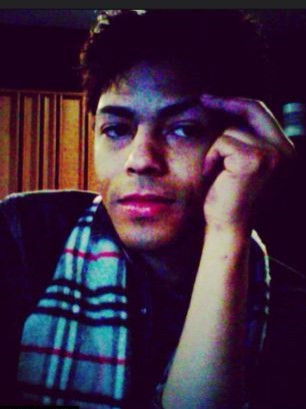 Speaking about his striking resemblance to the Billie Jean singer he said it is not contrived or cultivated. "I just do what's naturally in my heart, and that's what comes out. I'm doing me. Who hasn't been inspired by Michael and the Jackson brothers?' he added.
"Most of the people out now, even my good friend Ne-Yo, he's come out with the sequined jacket and everything. For me, it's more of I'm doing me. …I'm just me. I'm Brandon."
Known by his stage name B Howard, the singer has carved a career in music working with multi-platinum selling artists such as Ne-yo, Chris Brown, Missy Elliot, Lupe Fiasco, Wyclef Jean and Akon who worked closely with Michael Jackson and released the star's last ever song, Hold My Hand.
Responding to Brandon Howard's claims, lawyer for Jackson's estate, Howard Weitzman said: "We've never even heard from him," adding that "any deadline for claiming to be Michael's child has long since passed."
The Jackson family have faced previous claims by people claiming to be the singer's love child. The song Billie Jean, which was released on the Thriller album in 1982, was said to be inspired by a fan's claim that the singer was the father of her child. The lyrics of the song issues Jackson's denial as he sings: "The kid is not my son."
In 2009, Michael's father Joe Jackson controversially said he believed Norwegian dancer Omer Bhatti was the pop icon's fourth child.
"I knew Michael had another son, yes I did," he said. "'He looks like a Jackson, he acts like a Jackson and he can dance like a Jackson."
However, the rapper denied he was the King of Pop's son, describing him as his best friend.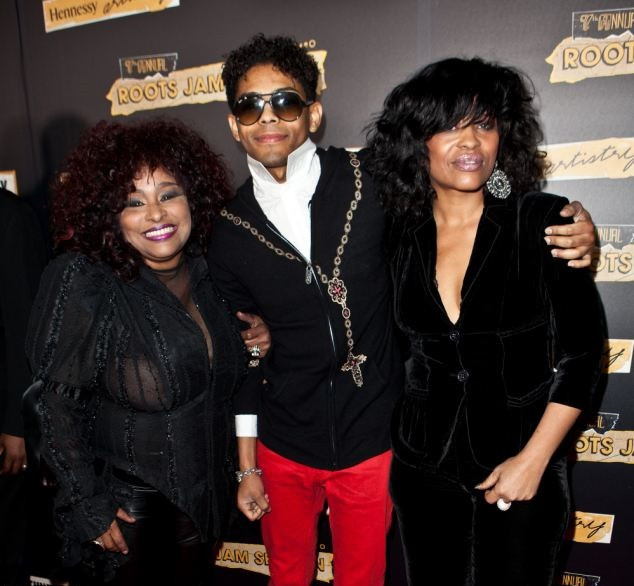 The results of Brandon Howard's DNA test are due to be revealed this evening (6 March) live on FilmOn.com.
If the results prove positive it would make him the eldest of Michael Jackson's children Prince Michael Jackson II, Paris and Prince.