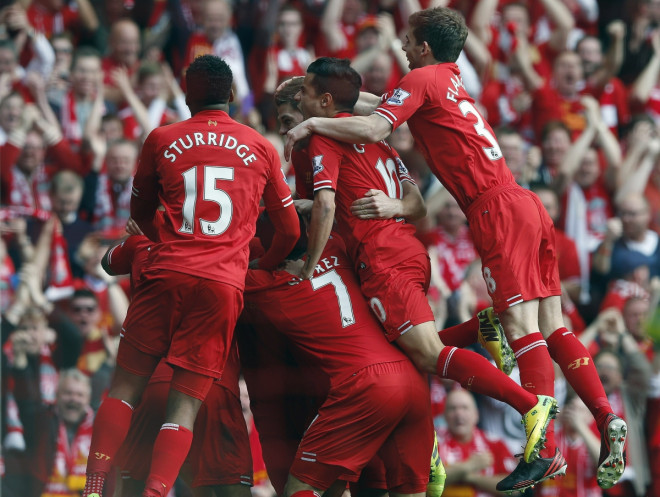 Michael Owen believes that Liverpool will struggle to dominate in the Premier League in the coming seasons even if they win the title this year.
The Merseyside club have risen to the top of the league table having amassed 80 points after playing 35 matches, sitting five points clear of second-placed Chelsea. They need seven points more from their remaining three fixtures to ensure the title returns to Anfield for the first time in 24 years.
The former Liverpool striker welcomes the club's return to the Champions League after a four-season absence. However, Owen states that it will be very difficult for the Reds to replicate their successful period from the 1970-80's in the modern era, due to the financial prowess of other clubs.
"First things first is for Liverpool to win the league but then the season starts afresh in August and that is the key, to get a sustained period like we have seen with Liverpool a few decades ago," Owen explained.
"Sustained dominance is very difficult in this day and age, with the money around at other clubs, but just to be in that top echelon of European football again is great to see."
Liverpool have won their last 11 league fixtures in a row and are the only unbeaten team from the top flight in 2014. Rodgers' side had finished seventh in the table last campaign, 28 points behind champions Manchester United. Owen lauds the club's Northern Irish manager for bringing about significant improvements over the last 12 months.
"It is amazing the transformation from last season. From seventh last season Brendan Rodgers has done an outstanding job. I don't think many teams will come from seventh to win it, certainly in such a competitive league as the Premier League," Owen stressed.
"Huge credit to him and the rest of the team, which has some outstanding players but have been guided superbly by the manager."
"That is the pleasing thing if Liverpool go on to win the league; it has been done in the right way as they have blitzed a lot of teams and outscored them, particularly at Anfield. It has been a great season to watch," the former England international concluded.