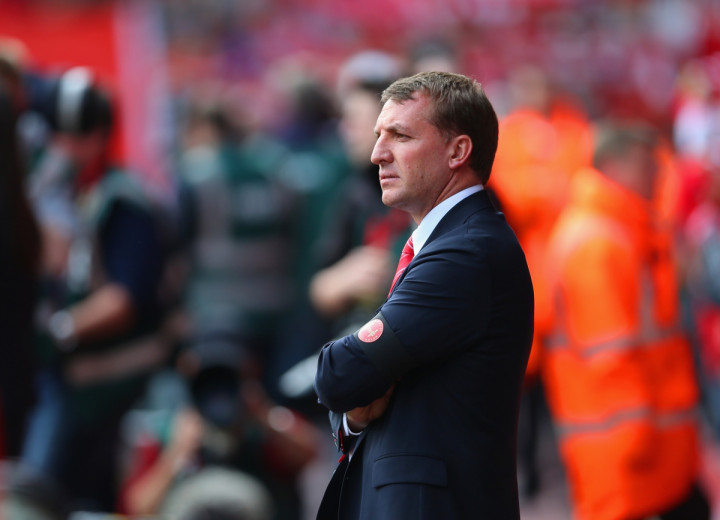 Michael Owen has urged Liverpool manager Brendan Rodgers to sign a world class player in order to cover up for Luis Suarez's departure.
The Reds have acquired the services of seven new players in total splashing nearly £90m but are yet to bring a marquee player in the mould of the Uruguayan international.
The 27-year-old's sale to Barcelona bolstered Rodgers' kitty by £75m and Owen believes that it is impossible for the Northern Irishman to find an ideal replacement. But he insists that the former Swansea City boss needs to make a big-name signing before the end of the transfer window.
"Suarez has left a huge hole for Liverpool to fill. If any team in the world lost Suarez, it would be virtually impossible to replace him. But they have to try," the 34-year-old told the Daily Express.
"Liverpool have been playing well in pre-season but the general consensus seems to be Liverpool need at least one more big-name player. It's not just the goals and performances they'll miss from Suarez, because he added probably 20 per cent to everyone else's game as well,"
Tottenham Hotspur had purchased players worth over £100m as Gareth Bale left for Real Madrid last summer. And Owen feels that Rodgers must be wary of not repeating the same mistakes made by the North London club one year ago.
"There's a comparison to be made with Spurs and Gareth Bale last season. It's OK having loads of money to spend but it's about who you spend it on," the former Liverpool, Real Madrid and England star continued.
"Tottenham did have that and they bought one or two decent players but, looking back, it has not been money well spent. I just hope Brendan Rodgers spends that money wisely and does a better job than Spurs did."
"They nearly had one in Loic Remy – the deal seemed signed and sealed until there was a mishap at the end. But that would suggest Brendan Rodgers believes they need one more player as well. It's just a case of 'Watch this space' because everybody expects Liverpool to get another body in before the start of the season," he concluded.