Drawing needs to be added back to the UK schools curriculum as an essential skill to aid computer game production, according to a top academic.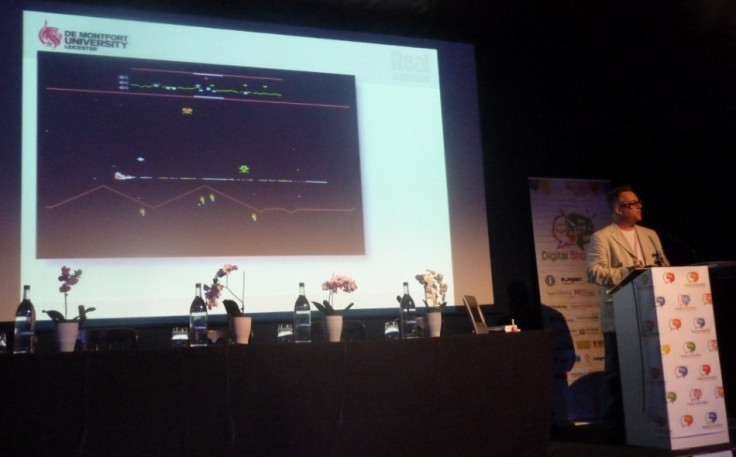 Michael Powell, principal lecturer for game art design at De Montfort University, said it was scandalous that basic drawing skills were not on the National Curriculum.
"The scandal we face at the moment is that we have nearly 400 applicants for 40 places every year and probably 60 percent of those students, even the ones with art A Levels, can't draw," he told the audience at Digital Shoreditch's 'Play' series of discussions.
"Drawing is not a mandatory component of the education system. That is as scandalous as if maths was taken off the curriculum or if English was not taught using grammar and sentences."
Powell said this key skill had been stripped out of the education system and that most of the students who took his course had to be taught how to draw.
He called for an addition to the STEM plan that has been touted for the curriculum, which will see science, technology, engineering and maths as fundamental parts of a child's education in the UK.
"STEM is not enough. What we really need is STEAM - science, technology, engineering, art and maths. Because without art all that science, all that technology will not connect with human beings," he said.
Powell said the move to computer-based systems did not change the need for good basic artistic skills.
"Drawing teaches you to see properly," he continued. "If you want to be any kind of artist it will never be down to your Photoshop skills or your ability to create fantastic 3D models. If you don't have the ability to see and to articulate what is there then it would be like being a musician who constantly plays out of key."
He admitted it has not always been necessary to be a good artist to work in the videogames industry.
"Once upon a time when I was younger and I first got into playing games they looked like that," he said flashing a picture of Defender up on the projector screen (see image above).
"You didn't need artists to make games. In fact you only needed one or two people in their bedroom coding away for a few days and they produced a fantastic game. [Since then] we've seen a rise of the artist as a significant contributor to the quality and spirit of gameplay."
He pointed to a recent job advertised by a major games studio that lists good artistic skills as being paramount, with good drawing and colour composition.
"That is a games company telling people that they need to be able to draw to be an artist or a creator in the industry," he said, adding, "Lots of our students want to be character artists and you have to understand how character works. Our students spend six hours a week in the studio drawing naked old people in order to understand how to make character."
Must Read:
Digital Shoreditch: UK Games Industry is Being Eroded, Claims Researcher
Videogames Should be on the National Curriculum