The UK video game industry was given a boost on Wednesday, after Chancellor George Osborne announced in his Budget 2012 speech that the industry would receive a tax break.
The Chancellor announced that from April 2014 the government will, once consulted on and approved, introduce corporation tax reliefs for the video games industry, which will hopefully encourage the already-successful UK industry to thrive.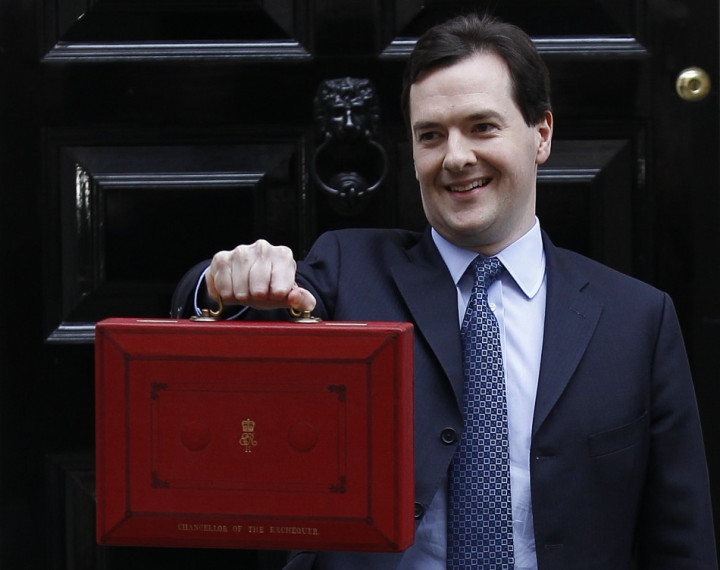 Osborne said the tax break was "part of a new ambition to make the UK the technology hub of Europe," adding that it will "support our brilliant video games industry."
The announcement comes as video game retailers Game and Gamestation face closure as parent company Game Group files for administration, putting 6,000 UK jobs at risk. IBTimes UK speculates what went wrong for the group here.
It was reported that a potential buyer for the group had been found, but it is now believed that, facing £100m of debt, the group's 1,000 branches worldwide are facing imminent closure. However despite this grim news, the video games industry seems to be thriving in the UK, with sales of video games surpassing DVDs and Blu-rays for the first time in 2011.
The UK already has a thriving video games industry, with EA having a development studio in Guildford, Surrey, Codemasters - which is working on F1 2012, due for release in August - is located in Warwickshire, and Grand Theft Auto developer Rockstar also has branches in the UK.
The video games industry employs around 9,000 people in the UK working in 300 studios, and game industry body UK Interactive Entertainment (UKIE) estimates that the tax break will create 4,700 direct and indirect jobs, and generate £188m in investment by studios.
CEO of UKIE Dr Jo Twist said: "This is fantastic news. The UK's games and wider interactive entertainment industry needs two things: a competitive tax regime and kids being taught the right skills at school. Together this starts to make up a really good environment for all UK games and interactive entertainment businesses, from start-ups and innovative connected formats, to major studios."
Although still more than a year away, the tax break proposal comes at an important time for the games industry as a whole, with the shift from tangible boxed products to digital downloads and a 'freemium' business model both looking set to substantially alter the industry.
Eidos president and UKIE deputy chair Ian Livingstone said: "Today's announcement sends a very positive message to the world for the UK to claim it is the best place to develop games and digital content. The UK is arguably the most creative nation in the world, including its world-class games designers."
IBTimes UK spoke to Livingstone at the Video Game BAFTAs earlier this month and he told us that, despite the problems with Game, the industry is booming and is moving to a freemium model.
This was countered, however, by Blitz Game Studios co-founder Philip Oliver, who told us that the industry is "in turmoil" with the shift from physical discs to digital downloads.