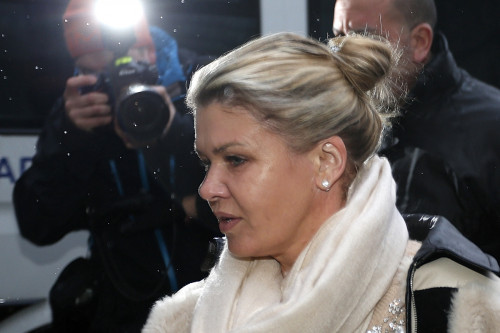 Michael Schumacher's wife Corinna has begged the media to leave him in peace while he lies critically ill in a coma.
Doctors at the hospital in Grenoble where Schumacher is being treated are battling to save the life of the German, after a disastrous skiing crash in the French Alps resort of Meribel on 29 December.
Huge media interest has been focused upon the hospital, with reports of a man being caught trying to access the seven-time motor racing champion's hospital room disguised as a priest.
Outside the medical centre, fans have been holding silent vigils for him.
Corinna Schumacher said: "Please support us in our common fight with Michael. It is important to me that you leave the doctors and the hospital so that they can work in peace.
"I ask you to trust their statements and leave the clinic. Please leave our family in peace."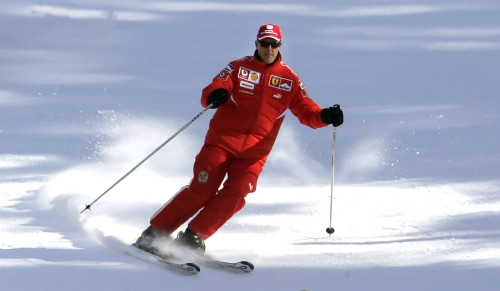 Schumacher's condition remains critical. The 45-year-old is in an artificially induced coma while doctors widespread bloodclots and brusing on the brain sustained when he smashed into a rock and his protective ski helmet broke on impact.
Schumacher's manager said that he was not out of danger.
Sabine Kehm said: "I can confirm Michael's condition can be considered stable. I can't confirm his life is out of danger."
Schumacher crashed while he was skiing with his 14-year-old son. Unconfirmed reports claimed that he went off-piste to help a girl in trouble. Contrary to earlier reports, Schumacher was travelling at a "leisurely speed" and not fast.
A helmet-mounted camera he was wearing at the time has been handed over to French investigators.