Michel Platini resigns as Uefa president despite having suspension reduced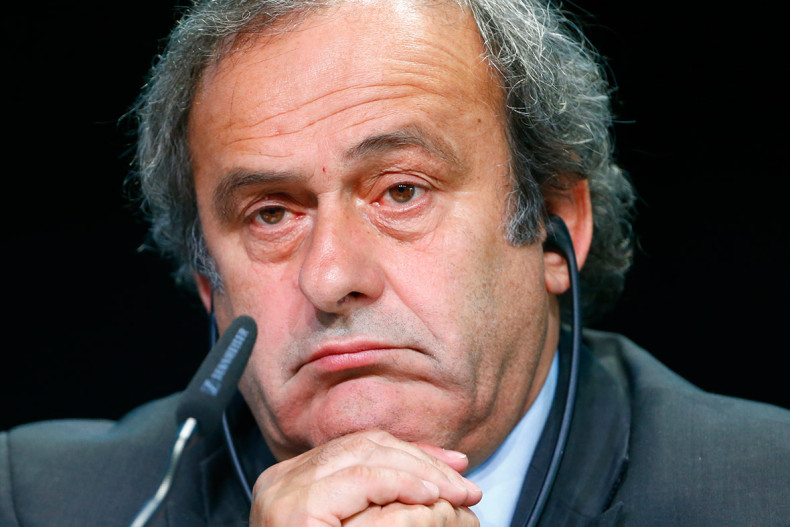 Michel Platini has had his ban from all football activity reduced from six years to four after appealing his suspension. Platini also confirmed he will be resigning as Uefa president after the Court of Arbitration for Sport (CAS) confirmed his ban has been reduced following ruling the original sentence was "too severe".
The former French international previously had his ban reduced from eight years to six. He received the ban alongside former Fifa president Sepp Blatter over an alleged "disloyal payment" of £1.3m ($1.97m) in 2011. Platini he will now step down from his role at Uefa after failing to completely overturn the ban. Both Blatter and Platini deny the allegations against them.
The CAS said in a statement: "The arbitral panel noted the existence of a valid employment contract between Michal Platini and FIFA, signed in 1999 and including an annual salary of CHF 300,000 (£214,000). Such contract was performed by the parties and terminated in 2002 when Mr Platini became a member of the Fifa Executive Committee.
"It was not until 1 February 2011 – four months prior to the FIFA presidential elections and at a moment when Sepp Blatter and Mohamed Bin Hammam were both still candidates to the election – that Fifa paid the amount of CHF 2 million in favour of Mr Platini. Mr Platini justified such payment as back pay, explaining that he had orally agreed with Mr Blatter in 1998, when the future FIFA president was negotiating with him, to an annual salary of CHF 1m. The panel, however, was not convinced by the legitimacy of the CHF 2m payment."
The court added the ruling arrived after citing "the absence of any repentance and the impact that this matter has had on Fifa's reputation."
Platini said: "I take note of today's decision by the Court of Arbitration for Sport but I see it as a profound injustice. This decision imposes upon me a suspension which will prevent me, coincidentally, to present myself at the next Fifa presidential election.
"As agreed with the national associations, I resign from my position of president of Uefa in order to continue my fight before the Swiss courts to prove my probity in this matter. Life always has nice surprises in reserve, I am henceforth available to live."