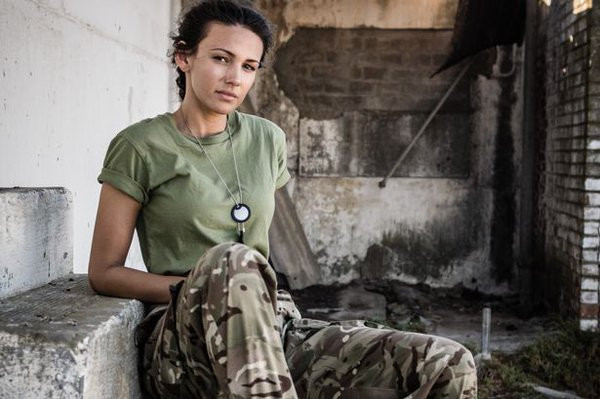 Michelle Keegan may be very close to her father but there is one subject that the former soap star prefers to avoid. The former Coronation Street star has admitted it has been awkward to face her dad after she watched her sex scenes in BBC war drama, Our Girl.
During a recent appearance on The Jonathan Ross show – set to air on 4 November – Keegan admitted that she had fretted more about her father seeing her racy performance as Corporal Georgie Lane than her husband Mark Wright.
"He [her father] came to the screening with my mum and I was sat on the other side with the cast, and I remember my brother was sat between my mum and my dad, and I remember the scene coming on and I couldn't look in that direction once, I couldn't do it.
She added that although her father knows it comes with the territory and is supportive, it is not an easy conversation to have. " We haven't even spoken about it since, I just can't bring it up to him. He totally understands it's acting."
Despite her squeamishness, Our Girl was not her first on-screen romp. The 29-year-old – who portrayed barmaid Tina McIntyre on Corrie between 2008 and 2014 – was cast in the role of a feisty femme fatale in ITV series Plebs earlier this year.
At the time she reveals that she had not been nervous. "It was really nothing to be bothered about. Now I can say I've been in a sex scene and it was actually quite fun," she told the Sun. "I certainly wouldn't mind doing it again if it was a role like that. I wouldn't be as nervous," she added, hinting she would like to appear on the show again.
Keegan's next small screen outing will be as Tina Moore, the former wife of West Ham legend Bobby Moore.