Showbiz couple Kim Kardashian and Kanye West have reportedly fired their main bodyguard Pascal Duvier. The development comes four weeks after Kardashian, 36, was robbed by masked men at a hotel apartment in Paris, France and suggests the pair are revamping their entire security detail.
The Keeping Up With The Kardashians star was alone in her bedroom at the No Address hotel on 3 October when up to five men stormed the apartment and held Kardashian at gunpoint before stealing jewellery worth an estimated $11m. Duvier, 43, was accompanying Kardashian's sisters Kourtney Kardashian and Kendall Jenner at a nearby nightclub at the time of the robbery hence was not guarding the reality star.
Confirming the end of Duvier's employment with the Wests, a source told Entertainment Tonight: "Pascal, along with a couple other security members of their team, were recently let go by Kim and Kanye. It's a pretty tough situation overall and they love Pascal, but they couldn't take any more chances."
Another insider reportedly close to Duvier added: "He's moving on. He will be working with Fergie for her upcoming shows when her album drops." A source told Us Weekly that the decision to part company with Duvier was "not personal" but merely an "overhauling of security".
The security guard is believed to have worked for rapper West, 39, since 2012 and for Kardashian since 2013. There is no evidence to suggest that Duvier was involved with the Paris robbery.
Shortly after the robbery, Kardashian's former bodyguard Steve Stanulis suggested the incident was an "inside job or publicity stunt". He told Page Six: "That hotel is so secure, somebody must have tipped them off that she was alone inside, or shown them a way in.
"When I worked with them, Kanye would ask me to walk 10 feet behind him, which makes it so hard for anyone working their security to do anything if someone lunges at them. There were numerous times he'd try to ditch his security. He'd jump in a car and tell me to take a taxi."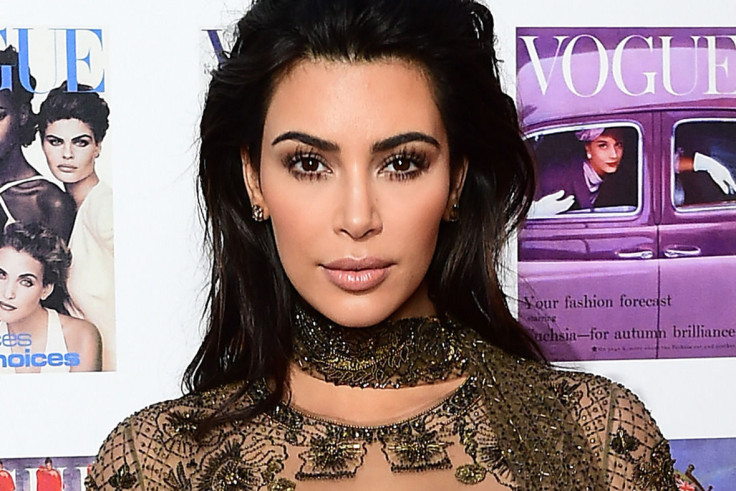 In recent days, Kardashian has slowly made her way back into the public eye having watched West perform on his Saint Pablo Tour three times in Inglewood, California. The E! star is also said to have attended the 21st birthday party of her younger half-sister Kendall Jenner on 3 November. TMZ reports that Kardashian was spotted with a new security team and allegedly paid police officers $100 (£80) an hour to guard her.
A camera crew was present at the private party, held at Catch nightclub, suggesting that Kardashian has gotten back to work and will appear in future episodes of the family's popular reality series. The TV personality made a brief return to social media on 1 November to post a promotional photo for mobile brand LuMee, but it was deleted shortly after.