Microsoft has announced Xbox Music, a music streaming service set to rival Spotify and Apple iTunes when it launches on the Xbox games console on 16 October, followed by Windows Phone 8 and Windows 8 versions later this month.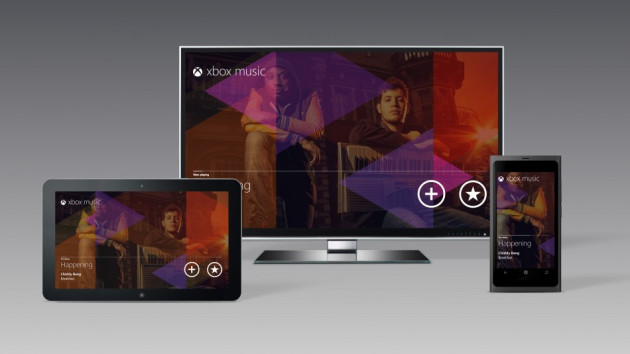 The computer giant will offer a free version with adverts for the Xbox console, Windows Phone 8 devices and computers running Windows 8 with access to some 30 million songs. For £8.99 per month users can buy the Xbox Music Pass, which gives them unlimited access to the entire library.
Buying a Music Pass also gives users access to tens of thousands of music videos on their Xbox 360, and music streaming is unlimited - users of the free service will get unlimited access to music for six months, but this is hauled back to an as-yet unknown number of hours per month after that.
"The launch of Xbox Music is a milestone in simplifying digital music on every type of device and on a global scale," said Don Mattrick, president of the Interactive Entertainment Business at Microsoft.
"We're breaking down the walls that fracture your music experiences today to ensure that music is better and integrated across the screens that you care about most - your tablet, PC, phone and TV."
Xbox Music will not be available to Windows 7 or Windows Phone 7 users, further highlighting that Microsoft is looking for a clean break from its current operating systems and a new start with a heavily integrated ecosystem - although those with slightly older hardware may feel like they're missing out.
Furthermore, Microsoft is now using the Xbox name to cover all entertainment - not just games.
Along with streaming music, Microsoft is also offering the Xbox Music Store, where users can purchase music and download it to their computer, smartphone, Xbox console or Windows RT tablet.
Looking to imitate Apple's iTunes in the Cloud service, Xbox Music will offer Cloud Storage, which will be available next year.
Cloud Storage will let users unload music they've bought from elsewhere, meaning they can add almost any content to their personal Xbox Music collection, even if it's not available in the Xbox Music catalogue.
Next year will also see the Xbox Music service expand to other platforms, such as iOS and Android.