The rumours were true: no Xbox 720 games console announced by Microsoft at E3 2012.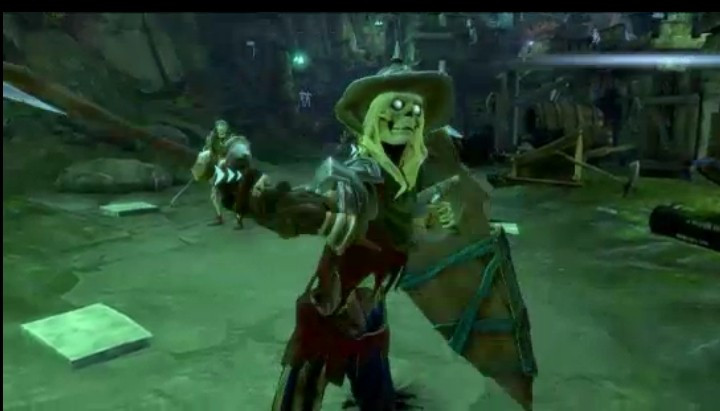 It seems that a leaked contract from game developers Bungie and Activision which said the 720 won't be in shops until Christmas 2013 was right. We can't be sure though because it wasn't mentioned at all.
So what did Microsoft reveal at the E3 videogames show? (For a blow-by-blow account with additional details and more images go here).
Most interesting is its SmartGlass technology, which will link a smartphone or internet tablet with the Xbox for improved viewing of movies, TV and games at home.
The technology was demonstrated using a map of Westeros showing where characters in the Games of Thrones universe are when they appear onscreen. Other content such as actor biographies can also be shown. It is basically Microsoft's second screen strategy.
The Xbox SmartGlass app will allow you to take your media content with you. Users can watch movies on a tablet or smartphone and then switch to watching it from the same point on a TV with the Xbox when they get home.
Xbox Entertainment will also be included in Windows 8 tablets and devices, syncing users media and allowing them to take it with them.
SmartGlass technology will also allow users to surf on Internet Explorer on TV using the secondary device to navigate. So while you are looking at a huge version of Internet Exporer you can use a smartphone to browse and click.
Explorer for Xbox and the SmartGlass app will both be released later this year.
Kinect voice input featured heavily in the E3 press conference. Spoken commands will now have easier access to search for entertainment, such as movies by genre. The voice system will also understand a number of new languages and a live demonstration was carried out in Spanish.
Microsoft also announced Nickolodeon, Paramount Movies, Machinima and Spanish language station Univision as new partners.
The Xbox sports portfolio will similarly be increased thanks to live NBA basketball games. Over 40 NHL hockey games will also screen per week, with the choice of home or away commentary. ESPN has signed on as well to add 24 hours a day live programming later in 2012.
Microsoft also showed off a huge number of games titles and announced some new ones.
Nike has created a game that promises to train players like a proper athlete. Nike+ Kinect Training will take measurements from real life athletes so gamers know how well they stack up against them. Players will also get the same training feedback Nike gives to its athletes.
The Kinect motion-based game will allow players to join up online with other Nike+ users for synced workouts.
Voice control with Kinect also featured in the Joe Madden and Fifa sports titles, using spoken commands to sub players in and out of the game among other things.
Meanwhile, Splinter Cell (Spring 2013) allows players to distract enemies by calling them over, as well as directing air strikes using voice commands.
Other games showcased include Gears of War (Spring 2013), Dance Central 3, the South Park game (Trey Parker and Matt Stone appeared on stage but there were no release details), Wreckateer, Lococycle, Ascend: New Gods, Resident Evil 6 (no release date), Tomb Raider (looking very much like Uncharted) and Halo 4.
Microsoft also announced Xbox Music, which was described as "The music service we have always dreamed of building." Dubbed Your Choice, Your Way, we can only imagine it is better than the Zune service.
Steve Ballmer was recently criticised as being the worst CEO in the country after leading Microsoft out of the music industry.
Here is what IBTimes UK predicted in a pre-show round-up of press conference from the big three games companies. With Sony and Nintendo still to go, how well did we guess?
Must Read:

Tom Clancy's Ghost Recon: Future Soldier Review