Microsoft Writes Off $900 Million on Surface Tablets
Microsoft has reported lower-than-expected quarterly profits with share diving 5% following the news.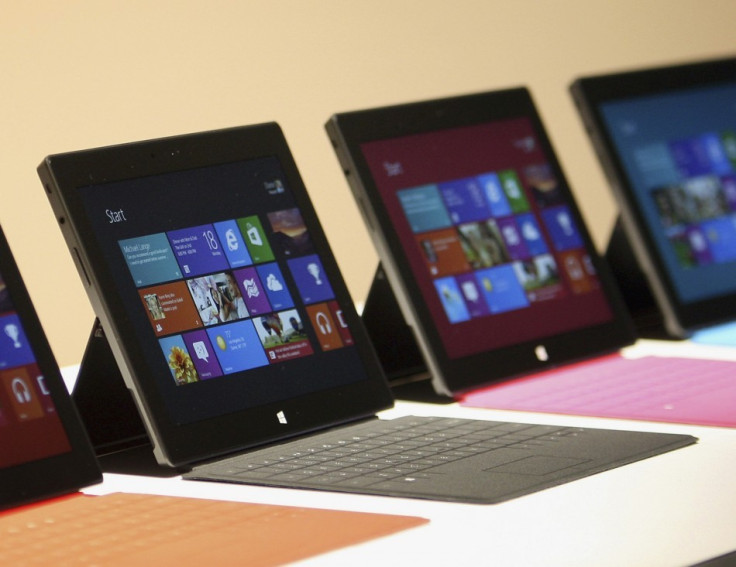 Microsoft on Thursday reported lower-than-expected quarterly earnings as faltering PC sales ate into its Windows business and the company took an unexpected $900 million (£591m) charge for its inventory of unsold Surface tablets, sending its shares down 5% in after hours trading.
Must Read: How Microsoft is Killing Nokia
The massive charge underlines the struggles of the world's largest software company, which last week announced a deep reorganisation to transform itself into a "devices and services" leader, but is struggling to make mobile devices as attractive as those from Apple or Samsung.
"That's the biggest miss we've ever seen from Microsoft, the biggest that I could remember," said Brendan Barnicle, an analyst at Pacific Crest Securities. "It looks like everything was weak and that's what we need an explanation on."
Ahead of the announcement Microsoft shares were up a record 32% this year, beating a 19% rise in the Standard & Poor's 500 index.
Challenge
Microsoft said the $900 million charge was related to its Surface RT tablet, the version of its tablet running on ARM-designed chips and using a 'lite' version of Windows 8. The Surface was meant to challenge Apple's iPad when it was launched alongside Windows 8 in October, but has not sold well.
According to IDC the company only shipped 900,000 of the tablets in the first three months of 2013. Earlier this week in an apparent bid to boost flagging sales the company announced a dramatic price cut of £100 off the basic Surface RT tablet.
Taking the £590m write-down into account, it would suggest that Microsoft has a store of six million unsold Surface tablets.
"Have to do better"
"We do know we have to do better, particular in mobile devices," Amy Hood, Microsoft's new chief financial officer, said in a telephone interview with Reuters. "That's a big reason we made the strategic organisational changes last week."
Microsoft's biggest shake-up in five years, unveiled by CEO Steve Ballmer last week, creates a single devices unit for the first time at the company, suggesting that it will double down on its so-far unsuccessful move into hardware.
Microsoft reported fiscal fourth-quarter profit of 59 cents per share, compared with a 6 cents per share loss in the same quarter last year, when it wrote off the cost of the failed aQuantive acquisition.
Average
Wall Street had expected earnings of 75 cents per share, on average, according to Thomson Reuters.
Revenue rose 10% to $19.9 billion, helped by sales of Microsoft's Office suite of applications, but fell short of analysts' average estimate of $20.7bn.
The sales of Windows rose slightly, but only because of the inclusion of some deferred revenue, weighed down by an estimated 11% dip in PC sales in the quarter.
© Copyright IBTimes 2023. All rights reserved.