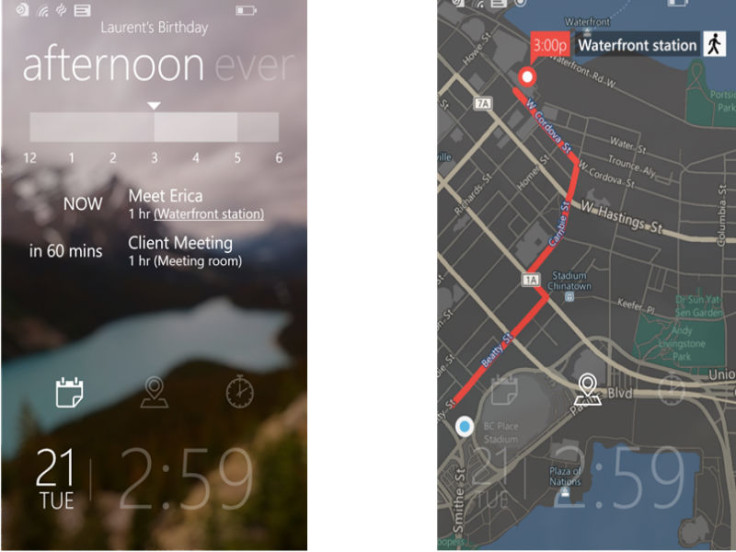 Microsoft's Tetra Lockscreen application, which adds better visual aspects as compared to the Live Lock Screen beta, has now been updated to feature new enhancements.
The Tetra Lockscreen now displays local weather information directly on the lockscreen of any Windows Phone, along with providing vital weather related information such as three-day forecast, along with enabling users to access real-time weather updates by connecting to the MSN Weather app when the name of the city is clicked.
The application also lets users to set Bing Maps as their lockscreen and provides a daily rotating image view upon selection.
Along with the above aspects, Tetra Lockscreen now displays appointments on users' Calendar; a feature that was not functional earlier due to inherent bugs.
The updated Tetra Lockscreen is available to download, from the Windows Phone Store.
Below is the full list of features offered by the Tetra Lockscreen app, for Windows Phone 8.1 users:
Agenda
Displays upcoming calendar events
Visualises the pace of your day with a simple timeline
Current location
Shows your current location on a street map
Displays calendar events with identifiable locations
Pan and zoom in the top area of the screen, the bottom is reserved for unlocking
Activity tracker
Displays activity in steps, distance or approximate number of calories burned
Compare by hour in the daily view, or by day in the weekly view
Stopwatch
Keeps time even when your screen is off
Lap functionality
Tetra Lockscreen is an experimental venture of Microsoft's Garage Project.