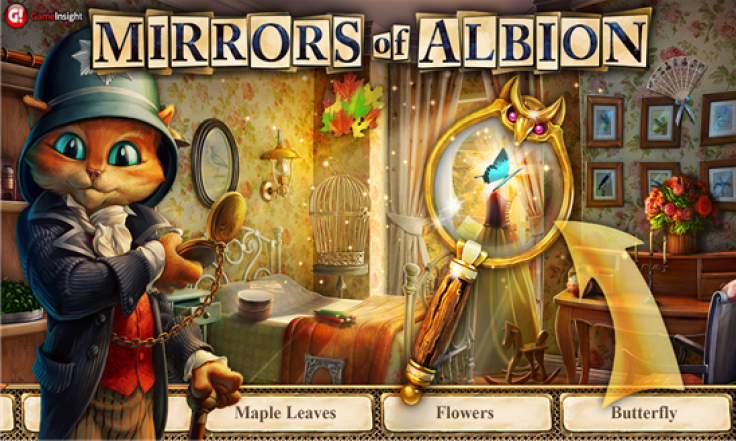 Mirrors of Albion is a new Lewis Carroll-inspired game that takes you to mystical Victorian-era London fraught with intrigue, crime and suspense. Solve challenging puzzles and experience the game's unique story by tackling countless quests in your eventual mission to foil the evil machinations of the Queen of Hearts.
Important aspects of the game:
Uncover hidden objects
Track down numerous items in various game modes and explore places, from the dangerous outskirts of London to the elegant Victorian era studies and cozy confectioneries.
Meet Intriguing characters
In the magical world behind the mirrors are heroes you've known since childhood as well as unique new characters who all have something to hide.
Fight crime
Engage in battles with London crime bosses and prove that you are the one who can get things under control and learn all their secrets.
Solve mysteries
Go on a quest through the Foggy Albion, a city full of thieves and puzzles. Discover things hidden from everyone.
Explore new places
Earn experience points to get access to new places and buildings. You can also purchase keys to new locations and other items within the game for real money.
App Download: Click here to navigate to the Windows Phone store and download Mirror of Albion for free.
App compatibility:
Microsoft Windows Phone 8.1, Windows Phone 8.
App pre-requisites:
Phone identity
Music library
Media playback
Data services
Push notification service
Movement and directional sensor
Wallet
Web browser component
HD720P (720x1280)
WVGA (480x800)
WXGA (768x1280)