Microsoft will unveil a Windows tablet to rival the Apple iPad at a press event next week, according to media reports.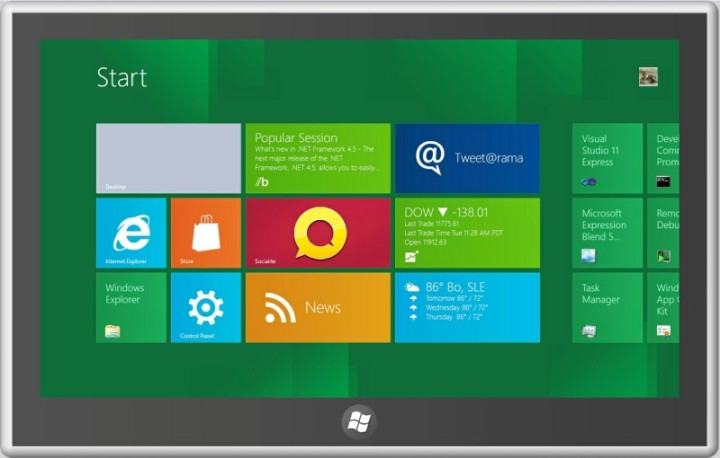 A "major" announcement is expected at an event planned for 3.30pm on Monday, 18 June in Los Angeles and reports from The Wrap claim Microsoft will launch an own-branded device.
Few details are known about the event so far and the company has not even revealed the location where the announcement will take place.
A company insider confirmed that the event will feature a tablet, manufactured by Microsoft, pitting the company against Apple's market leading iPad.
It is likely than any tablet created by Microsoft would use the Windows RT operating system, which is a mobile version of Windows designed to run on low-power ARM processors.
A blog post written by Steven Sinofsky, president of the Windows and Windows Live Division at Microsoft, may point the way to the kind of devices Microsoft has been working on.
In a discussion of Windows 8, Sinofsky referred to people carrying around tablets, laptops and mobile phones and said that this would soon be a thing of the past.
In a blog post on 18 May last, Sinofsky said:
"Windows 8 imagines the convergence of two kinds of devices: a laptop and a tablet. Instead of carrying around three devices (a phone, a tablet, and a laptop) you carry around just a phone and a Windows PC. A PC that is the best tablet or laptop you have ever used, but with the capabilities of the familiar Windows desktop if you need it. You may choose to carry a tablet, or you may choose a laptop/convertible, but you do not need to carry around both along with your phone. Great hardware like this doesn't quite exist yet, but it will be commonly available later this year."
Sinofsky pointed to two devices being dominant: a tablet that functions as a full Windows device and a featherweight laptop with a beautiful large screen and a great keyboard.
He said the tablet would be light and thin with amazing battery life and a gorgeous screen.
"But then, if you want to have a bit more control and efficiency, you can set this same tablet in a stand and attach a keyboard, or just flip a keyboard around, and suddenly you have a complete Windows desktop experience, with full Microsoft Office, multiple monitors, peripherals, and a mouse," he wrote.
Microsoft has been selective about the companies it chooses as developers for Windows RT and Windows 8 machines.
HTC was denied the chance to build a Windows tablet because Microsoft decided that it does not sell enough devices or have enough experience in that area to be included in the development process.