Is Middlesbrough boss Aitor Karanka the new Jose Mourinho?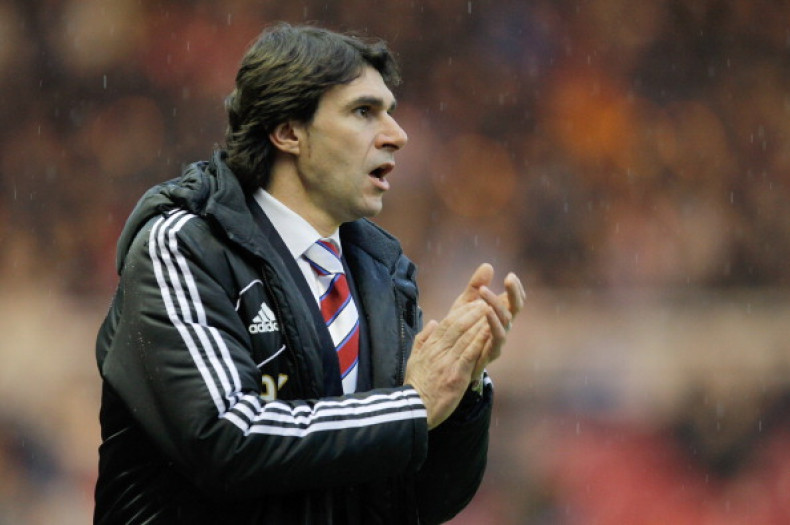 Middlesborough supporters are in luck this season. After several years stuck in the middle of nowhere, Boro currently sit in third place in the Championship, just one point behind Bournemouth and Derby County. Liverpool needed an extraordinary penalty shootout to knock them out of the Capital One Cup, but last weekend's miracle at the Etihad Stadium in the FA Cup fourth round was the icing on the cake. The Championship side knocked City out with an astonishing, and thoroughly deserved, 2-0 victory.
Any attempt to explain Boro's remarkable run of form must begin, and end, at the door of manager Aitor Karanka. And any attempt to assess Aitor Karanka must lead, inexorably, to Jose Mourinho. After three years spent playing second fiddle to the Portuguese manager, Karanka has well and truly emerged from the Special One's shadow, and earning the sort of reviews Mourinho received a decade ago.
Karanka, a former Athletic Bilbao and Real Madrid player, was appointed Boro manager in November 2013, giving the Spaniard time to assess the club in front of him and understand his needs for the upcoming season. He signed 12 players - five of them on loan - and it seems the new arrivals have made an instant impact.
Boro possess the best defensive record in the Championship, having conceded just 18 goals, 24 fewer than they have notched at the other end. This impressive disparity derives from Karanka's natural football intelligence, clearly evident during his playing career and now visible once more in the dugout at Boro's Riverside stadium.
Karanka was a classy and efficient defender who made his La Liga debut with Bilbao in 1992, at the age of 19. He was not the kind of centre-back who needed aggression to intimidate opponents. In fact you'll hardly ever find photos of him caked in mud, because he never needed sliding tackles to pilfer the ball from opponents. His success as a defender was based on his ability to read opponents, their strengths and weaknesses, and this same attribute is underpinning his early managerial success.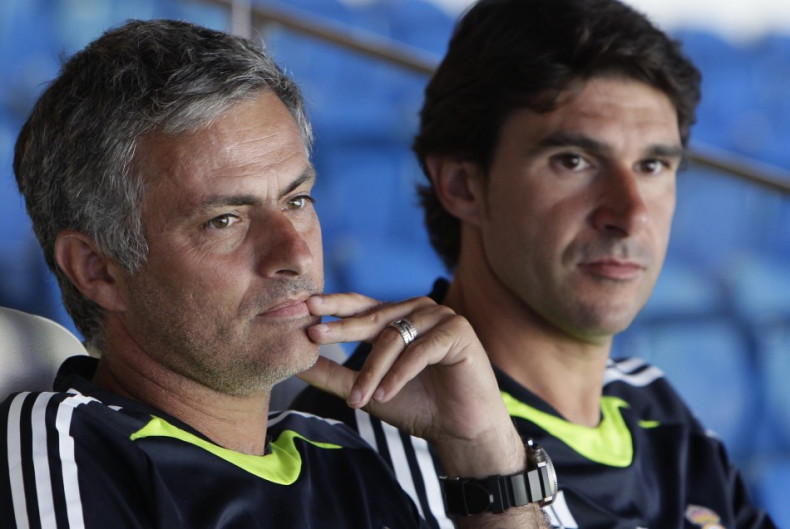 Karanka signed for Real Madrid just five seasons after his debut in the Basque Country. Real's manager, Jupp Heynckes , had coached him in Bilbao years before and wanted him at any price. A discreet and understated man, Karanka was now surrounded by the glamour of the Galactico vanguard - Davor Suker, Pedja Mijatovic, Clarence Seedorf and Roberto Carlos.
His wonderful progress was stymied by the intimidating effect of the Santiago Bernabéu. The scrutiny attracted by Real Madrid, and the club's cavalier playing style which offered defenders little protection, slowed Karanka's outstanding career. But still, he was able to lift the Champions League three times in five years.
As an assistant, Karanka's path was full of controversy. It was not clear what his role was in Jose Mourinho's Madrid court between 2010 and 2013. In fact Karanka was caricatured by the press as a puppet. His partnership with Mourinho coincided with the best years of Pep Guardiola's and Tito Vilanova's Barcelona, when Real Madrid suffered their worst defeats and pressure was at its most fierce.
After the biggest setbacks, after the gloomiest games, the Portuguese refused to attend press conferences. Instead, Karanka fielded journalist's questions on behalf of his boss, a circumstance that annoyed many media professionals, who attacked the assistant incessantly until he left the club following the arrival of Carlo Ancelotti.
Something similar happened to Mourinho himself in 1996-97, when he was Sir Bobby Robson's assistant. Nobody expected him to become one of the most famous faces of modern football just a few years later. Far from the glamorous image he has cultivated at Chelsea, Mourinho was nicknamed el traductor (the translator). Yet, a decade and a half later, he has won Serie A, La Liga and the Premier League and lifted the Champions League with two different clubs, carving out one of the most successful managerial careers in history.
So, the million dollar question: Is Karanka a poor man's Mourinho? Is he a new football genius? or is he somewhere in between? Aside from the unremarkable beginnings both men made to their coaching careers, the parallels are easy to spot.
Karanka's football tactics are closer to Mourinho's pragmatic style success than Guardiola's tiki taka, even though he likes to play a standard 4-4-2 formation rather than the 4-3-3 favoured by his former boss. The counter-attack, the pressure exerted by the forwards, the focus on quality of possession rather than possession for possession's sake... these are the main strengths of Karanka's Middlesborough, a team full of pace.
There is a saying in Spain that says 'la casa se empieza a construir por los cimientos y no por el tejado'. In English, one would say 'you start building a house from the foundations, not from the roof'. This aphorism defines Karanka's team, whose consistent defence has allowed the fans to dream of a return to the Premier League.
Short-term, Karanka's career is inevitably going to be linked with Mourinho's, whether he likes it or not. If he achieves promotion with Boro and achieves another miracle in the FA Cup, who knows, maybe football's cognoscenti will start talking of the 'Special Two'.
Oier Fano Dadebat is a Spanish journalist who divides his time between San Sebastian and London. You can find out more about him on Twitter @oierfano.