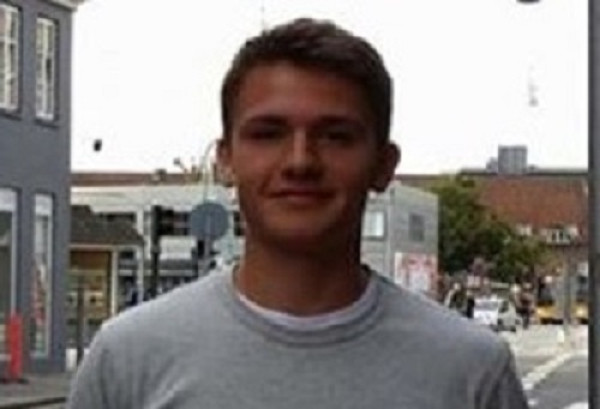 FC Midtjylland star Mikkel Duelund says fears he would become a peripheral figure at a big club led to him rejecting a move to Liverpool during the 2015 summer transfer window. The 18-year-old is expected to play a role against Manchester United in the first leg of the Europa League last 32 on 18 February but reveals he could have had a domestic rivalry against his European opponents.
Danish outlet Ekstra Bladet understood the player, who is primarily an attacking midfielder, first came to the attention of the Reds when playing against their Under-21 side for a Denmark Under-20 side in August 2015. Duelund has spoken of his desire to one day play for Manchester United, however it is their rivals from down the M62 who have seemingly made the first move for the player.
In 11 Superliagaen matches, Duelund has scored four goals and made three assists while on their route to the knockout phase of the Europa League, while his side knocked out Premier League side Southampton in the qualifying stage. The taste of English top-flight opposition has inspired Duelund, however he says a move to Liverpool or another big club never appealed to him.
"I can't comment on specific names of clubs but when I learned about the interest of a great club last summer, I got pretty excited and took is as a very nice compliment," he told Goal.com, when asked about interest from Liverpool. "There has been different rumours linking me to many big clubs but last summer I was completely sure that I wanted to stay with FC Midtjylland for at least one more year.
"I was sure that this was the right place for me to stay and play regular first-team senior football at a good domestic level with European games as well. Most importantly, it has allowed me to develop myself. At 18 I am well aware of the fact that I need to take some big steps forward to get to the level, where I want to be in the future.
"I have a lot of confidence in myself and I didn't want to go abroad to a big club and then maybe risk being pushed back to be playing in a U-19 team again. I know I am not the finished article at 18 but I have opened my goal account on senior level and just want to continue down that road."
While United take on Midtjylland in the knockout phase, Liverpool travel to German club Augsburg in Jurgen Klopp's first match back in his homeland since leaving Borussia Dortmund at the end of last season.