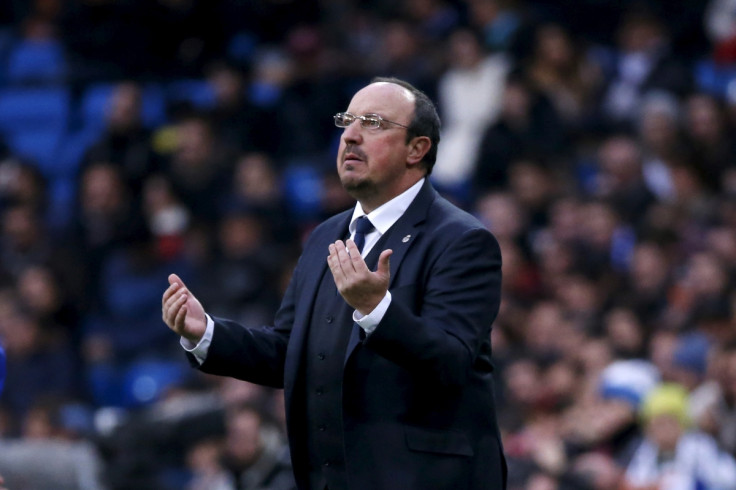 Ex-Real Madrid boss Rafael Benitez says he is ready to return to management and is targeting a job in the Premier League.
The 55-year-old was sacked by Real in January after they dropped to third in La Liga behind Barcelona and Atletico Madrid.
Following a month's break from the game, the former Liverpool and Chelsea boss has said he does not need a sabbatical and is eager for more work.
"I like the Premier League and it is a priority [to return there] because my family lives on the Wirral," Benitez was quoted as saying by the Daily Mail.
"But it is not easy because I have to watch every league just in case. Especially for my wife, I'd like to return to management as she's telling me to 'go coaching'.
"After one month, it's fine with the wife and the children but obviously I'd like to be on the pitch."
However, the Spanish tactician admitted that he may have to wait until the summer for a job to open up.
"Now that you play Champions League and Europa League, nobody will change the manager. So you have to wait and just see games, analyse tactics and try to improve."
Real failure
Real made a solid start to the season under Benitez, but a 4-0 home defeat to arch rivals Barcelona in November damaged his standing at the club.
He also had fallouts with key players and was criticised for implementing a defensive style of play.
Benitez said Real will never be able to compete with Barcelona if they keep changing managers and accused the club's president Florentino Perez of interfering too much with the dressing room.
"My assistant Fabio Pecchia said there is a permanent presence of the chairman. He's around, he's talking with players, he's talking with the press," the former Napoli boss was reported as saying by the Guardian.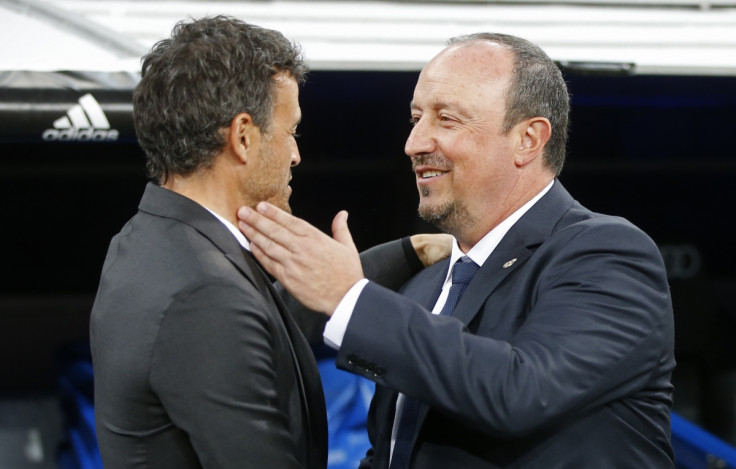 "He's always around, it's not easy for a manager, especially coming from England, to see the chairman talking with players or talking with the press every single day. When you talk about consistency it is the key word because to win the league you have to be consistent."
He continued: "You have to fight against Barcelona and Barcelona has a style of football, a model of football and then Real Madrid is changing managers every year so you have to start again – and that is the reason why Real Madrid has won one league title in the last seven, Atletico Madrid one and Barcelona five.
"Barcelona now has been in six cup finals in the last eight years, they've won more than double the trophies of Real Madrid in the time that the chairman is there so I think it is because they are consistent and that is the key to win the league title."