Miesha Tate has no plans of returning to new UFC featherweight division
Tate announced her retirement following her UFC 205 loss to Raquel Pennington on 13 November 2016.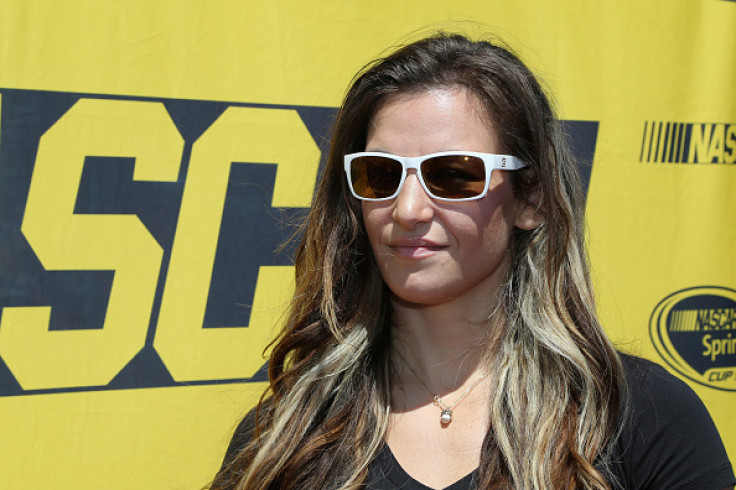 Miesha Tate has revealed that a UFC comeback for the new women's featherweight division is not on the cards.
The former women's bantamweight champion lost her title at UFC 200 to Amanda Nunes and subsequently was defeated again by Raquel Pennington at UFC 205, which led to Tate announcing her retirement.
Holly Holm – who Tate had defeated for the bantamweight title – will fight Germaine de Randamie at UFC 208 on 11 February for the inaugural women's featherweight title, and the 30-year-old said that she has not even thought of making a comeback.
"At this point, it's not even on the radar, so I can't say that will probably happen, because I don't think that it will," Tate told MMAjunkie Radio.
Since retiring in November 2016, Tate appeared as a commentator on Fox Sports 1 and during UFC 207, providing analysis ahead of the Nunes vs Ronda Rousey fight. She also went on to defeat Jessica Eye at Submission Underground 2, proving that she has options beyond being a UFC fighter. Tate further claimed that she could not be happier with retirement as she can do much more now.
"I'm really happy in the retirement, honestly," she said. "I've just been really enjoying myself and figuring out a little bit more about who I am beyond Miesha the fighter. It's been a very interesting process, so I'm really enjoying that. I don't have any plans to come back, or even any desire to.
"So unless that drastically changes, I don't see myself going back in there. It's an all-or-none sport. It's got to be 110 percent, or not at all for me. So unless something makes me want to get back in there like a crazy person, I won't be," she stressed.
A comeback is certainly not impossible as Tate has age on her side but for now, it looks like she will not feature in the octagon for a while.
© Copyright IBTimes 2023. All rights reserved.