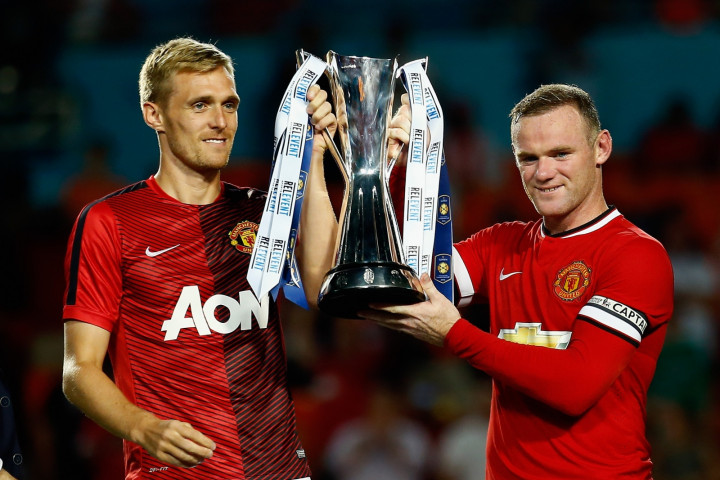 Former Manchester United assistant manager Mike Phelan is confident that United Louis van Gaal can guide his side to win the Premier League title in his first season as manager.
The Red Devils' disappointing days appear to be over in the aftermath of the Dutchman's arrival at Old Trafford. They have plundered 16 goals in five pre-season fixtures including the three goals against arch-rivals Liverpool in the final of the International Champions Cup last Monday.
Phelan, who was part of Sir Alex Ferguson's coaching staff from 2008 till 2013, believes that van Gaal has motivated the players and revived their confidence. And the 51-year-old former footballer insists that United will surely be competing for silverwares next year and finish among the top four in the league table.
"I don't see why not. Some people will probably scoff at that, but everybody is improving year on year. United did take a backward step a little bit, but it is well within their capabilities to surprise a lot of people and rise to the occasion," Phelan told talkSPORT.
"They look now as though they have got belief in themselves. Obviously pre-season is pre-season. They have got to come back now and get some consistency in the league but there will be excitement there.
"They have got, in van Gaal, somebody with terrific experience and great motivation. Add that to the ingredients already at Old Trafford, in the supporters and the expectation. I'm sure they could be right up there."
Meanwhile, United legend Ryan Giggs claims that van Gaal will remain unfazed despite the magnitude of the job and expectations of winning trophies on his shoulders.
"He's not going to be overwhelmed. Even the manager has realised how big this club is in the short space of time he has been here. The crowds for friendlies are 'unbelievable' in his words," the Welshman told United's official website.
"He's managed at the top level for a long, long time and won't be intimidated or afraid of managing Manchester United. I think he's a great character.
"He is, first and foremost, a leader and demands respect, demands discipline and a real sort of detailed structure. But, within that structure, there is obviously freedom to move. It's been great - the players have really enjoyed it so far and I certainly have," the 40-year-old concluded.